What Buyers Want: Top 8 Features in a New Home that 2023 Buyers are Looking For
8 Home Aspects that Buyers Want – How does your wish list compare?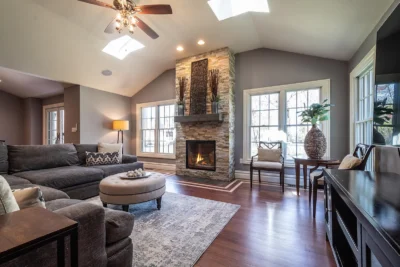 What Buyers Want:
Each year, the demands for a home get more and more precise. While some buyers are looking for move-in ready, others seek a project. Whether it is within budget or not, one of the main challenges is to determine a MUST-HAVE with a NICE-TO-HAVE feature. While location remains a key consideration in a home purchase, there are some elements that buyers are looking for in the home that they DO find in their desired setting.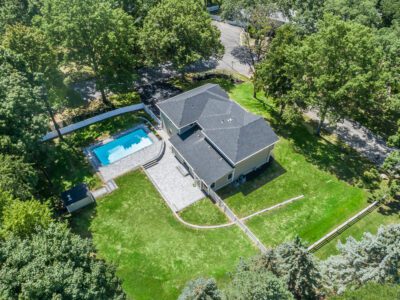 Mud Room
An organized and useful mud room in a home's entryway is a top desire for buyers. It can be a crucial space to keep coats, bags, messy boots, and all the "stuff" that goes along with the many kids' activities that seem to keep everyone busy.
Laundry Room
Buyers love having a dedicated space for laundry for folding clean clothes, hanging delicates to dry, and keeping the mess contained in one room. Bonus points if this laundry room is on the second or main floor.
Working Fireplace 
Picture a cold or blustery day, and then imagine having the comfort of a crackling fire to feel truly at home. Buyers love the ease of a gas fireplace (it turns on with just a switch) or the authenticity of a wood-burning fireplace for a truly old-world feel 
Spacious kitchen
Updated kitchens with top-rated appliances are great, BUT buyers at least want a large space to make updates of their own if it's not exactly what they want. An added desire: a center island and space for a breakfast table.
Energy-efficient features
New windows, Energy-Star appliances, smart thermostats – all of these elements can be useful tools to keep maintenance and utility costs down for buyers. 
Storage
People have more stuff than ever – and buyers want a place to store it all smartly.  Dedicated pantry space in the kitchen, abundant cabinets, and walk-in closets in the bedrooms and basement are key for buyers.
Private yard with patio
Especially for buyers leaving the City, a yard is a huge selling point. Mature privacy plantings and fencing are also high on the wish list, as are paver patios for outdoor enjoyment and entertaining.
Hardwood floors
Hardwood floors are durable and beautiful – buyers love their versatility and they have been high on wish lists for years. 
Other Home Features Buyers Want that deserve an honorable mention:
Home office space

Neutral paint colors

Open floor plan (but people are divided on this one! Some buyers are leaning more toward distinctive spaces)

Pool (People are split on this one too – some see it as their own backyard oasis while others just see it as an extra expense)

Newer roof and windows – nice to know that these large expenses have recently been taken care of

Covered front or back porch – to enjoy the outdoors without the threat of weather
How does your wish list compare? Tell us in the comments what you would add!
To get started on your buying journey – contact the Gubb Team – David Gubb is our lead buyer's agent and will work to get you as close as possible to your dream home.
If you are thinking about selling, and you want to highlight these features in your own home – contact Chris Gubb – lead listing agent for The Gubb Team.
CLICK BELOW FOR MORE:
How Our Professional STAGING helps YOUR home appeal to buyers – 5 Ways Professional Home Staging Helps Sell Your Home