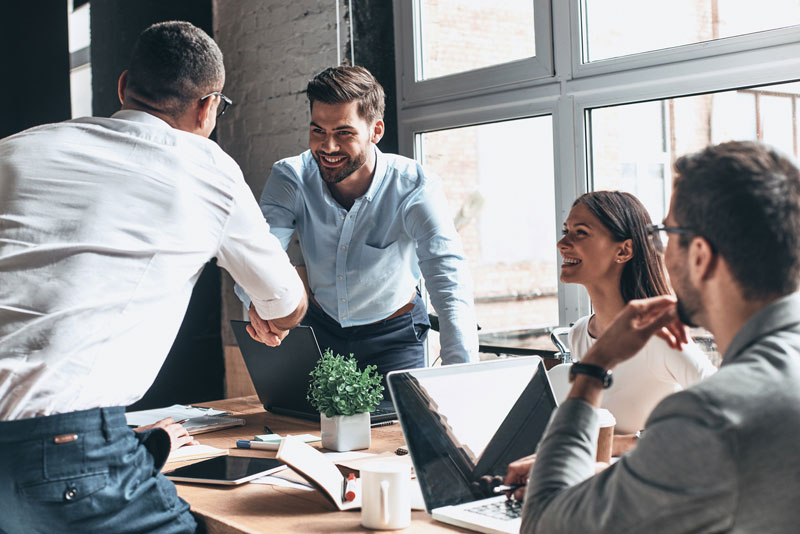 Nestled at the heart of Bergen County, New Jersey, the Village of Ridgewood strikes the perfect balance between urban convenience and suburban serenity. Built around a historic train station and village square, Ridgewood provides its residents with a lively local business district, various recreational amenities, highly accessible public transportation, and a tight-knit, family-friendly community.
Like most suburban towns and bedroom communities in North Jersey, Ridgewood also has a competitive housing market. Whether you're looking for your dream home or hoping to sell a house for top dollar, getting the best property deal in the Village requires an array of specialized skills, hyperlocal expertise, and an extensive professional network.
If you're still on the fence about hiring real estate professionals to help you with your home-buying or selling journey, here's what you can expect from working with a team of top-notch real estate agents in Ridgewood NJ:
Hiring a single real estate agent vs. hiring a real estate team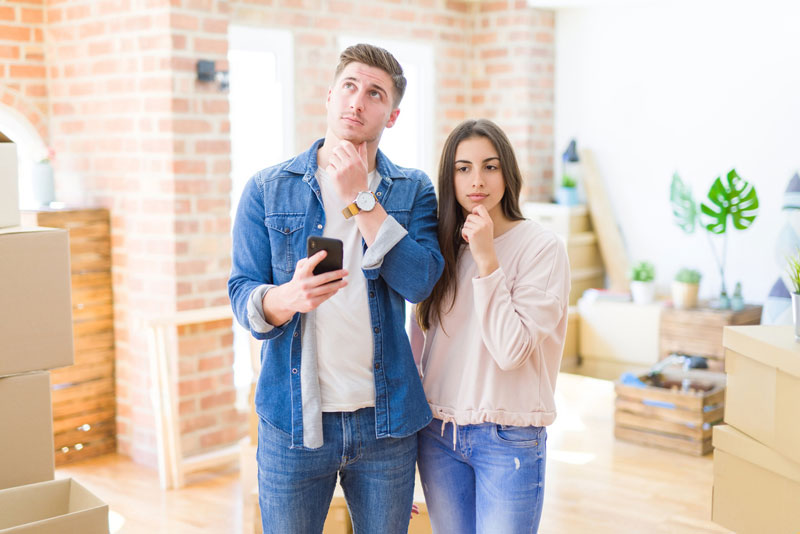 You might be wondering, "What's the difference between hiring a real estate team and hiring a single real estate agent?" The commission rate is usually the same for both options, so the difference boils down to two things:
Point of contact
Working with a single real estate agent means having a single point of contact throughout your real estate journey. While some buyers and homeowners prefer this method of communication, it has its own drawbacks when emergencies come up and the agent is unavailable or is tending to another client.
Working with a real estate team, on the other hand, means having one or two designated agents as your point of contact. This ensures that no matter the time or date, you have someone on the team who can immediately handle and address any issues that may crop up.
Business model and operations
If you work with a single real estate agent, they will usually handle every step in the home buying or selling process, from listing your property or recommending homes that best fit your lifestyle to making offers on your behalf. Real estate teams, for their part, provide these services on a much larger scale. Their team usually consists of lead agents and Realtors who specialize in buying or listing and support staff who can handle various administrative work.
This operational structure is extremely beneficial in any major or complicated real estate transaction. If you're a buyer, your designated agent could walk you through a detailed Comparative Market Analysis (CMA) while another team member schedules open house showings and coordinates your mortgage pre-approval for you. And if you're a seller, you get to sell your house faster and for more value with two or more people handling the staging, marketing, and negotiating simultaneously.
In short, you get consistently excellent services and a more streamlined timetable.
Benefits of working with a real estate team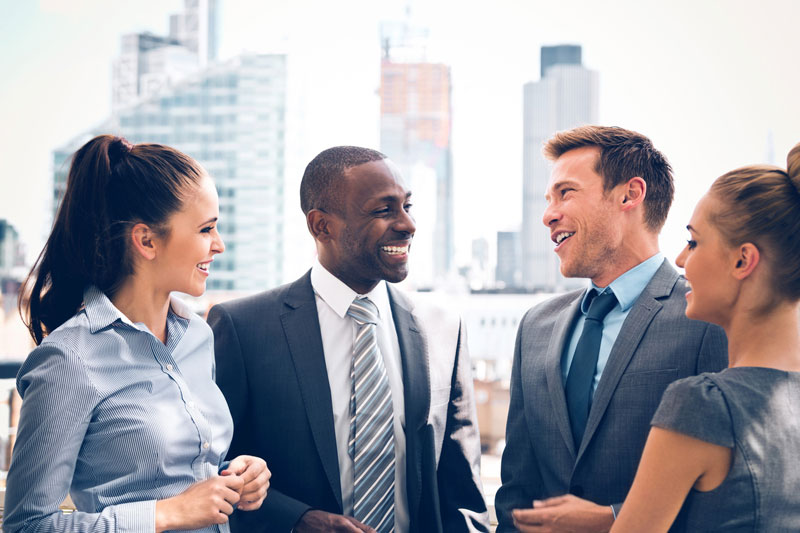 There are many benefits to working with a team of real estate agents in Ridgewood NJ:
Highly personalized services
There's an assumption that if you hire a team rather than a single agent, you would most likely be passed around to different agents throughout the process. This leads many homebuyers and sellers into thinking that there's a lack of personalized services when it comes to working with real estate teams.
This is not so with The Gubb Team. We know that buying or selling your home is a deeply personal and emotional experience. Our clients often work closely with only one of our lead agents, but their expert guidance is supplemented by the rest of the team's knowledge, connections, and manpower. This gives each client a seamless real estate transaction, as well as a competitive edge in Ridgewood's tight market.
Collaboration rather than competition
When buying or selling a home, there are many factors to consider and requirements to accomplish. Tasks include assessing current local market trends and marketing properties on various platforms, as well as negotiating offers and handling legal documents and procedures.
To ensure that every aspect of our clients' property deal is handled carefully and efficiently, The Gubb Team has a solid, efficient system in place. Since each member of our team has their respective strengths and specializations, we arrive at the best course of action by discussing multiple perspectives and opinions. Our team structure and distributed workload also ensure that nothing is missed or lost throughout the process.
All these, combined with our stringent work ethic and team synergy, allows us to give you our full commitment and dedication in every step of your home-buying or selling journey.
More knowledge, resources, and skillsets working for you
When you work with a real estate team, you receive the services of several specialists for the price of one. As mentioned earlier, each member of a real estate team has their own specific expertise, whether it's representing buyers looking for residential properties, studying the fine print in all contracts and legal documents, or knowing the intricacies of Ridgewood's current market trends.
For example, every member of The Gubb Team brings something to the table. The invaluable expertise and sharply honed skills of our Listing Specialist, Lead Buyer's Agent, and Realtors are the driving force of our team. But the success of every property deal is also in the smooth management of the finer details, which our Operations Manager, Internet and Social Media Specialist, Client Care Coordinator, Home Stager, and Staging Inventory and Transport Coordinator have mastered down to a science.
With this comes flexibility, another benefit you have when you hire a team of real estate agents in Ridgewood NJ. In a housing market like Ridgewood, homes can be listed for sale or offers can come in for your property at a moment's notice. These are time-sensitive opportunities, and The Gubb Team can provide round-the-clock support even if your designated agent is unavailable.
Choosing the right real estate team
Real estate agents each have a unique selling point, whether it's their impressive track record in sales or their highly praised negotiation skills and marketing strategy. In a similar way, real estate teams also have their own range of specialties and niches.
Choosing the right team of real estate agents in Ridgewood NJ is critical to finding your dream home or receiving top dollar for your property. So, before you call up any potential real estate team, here are two things to keep in mind:
Know what you're looking for
To have a good grasp of what you're looking for in a real estate team, you first need to settle your priorities. Being specific about your real estate goals can help you find the right team who can attain them for you.
This is critical in a real estate market like Ridgewood, whose housing inventory consists mostly of 3- to 4-bedroom, single-family homes. Known for its strong sense of community and top-performing school districts, Ridgewood is the perfect place for buyers who are looking for a place to settle down and raise a family.
If you're a parent who wants your kids to attend a specific Ridgewood school or live in a peaceful and family-friendly neighborhood, then you need a team whose buyers' agents are intimately familiar with the village's public school system and community events. On the other hand, if you're a seller, you need a team that has the network, platform, and resources to stage and market your property to the right buyer.
So, while researching for potential real estate teams to work with, make sure to do the following:
Do a background check. Getting referrals from friends and family in Ridgewood is the best place to start in your search for the right real estate team. However, it pays to look them up online. Check out their website and online reviews to assess their listed properties, past sales, and client satisfaction.
Check out their agents' work.is the individual strengths and successes of each team member. What do the Realtors and real estate agents specialize in? Do they have experience in a wide range of residential properties, or do they exclusively deal with niche property types? Do they have an efficient support staff with a high level of customer service? Asking these questions can help you gauge the real estate team's capability to buy or sell your Ridgewood home.
See if the team has strong core values. Synergy and a common goal are critical to the success of any team of real estate agents in Ridgewood NJ. While going through their websites and reviews, read through their core values to see what you can expect from them when it comes to communicating, strategizing, and negotiating on your behalf.
Ask the right questions
Communication is key to the success of any kind of relationship, professional or otherwise. The real estate industry is no exception. Accomplishing your real estate goals depends on how well your designated real estate agent and their team communicates with you.
Conducting an interview with a team representative is the best way to assess your compatibility with them. Here are three questions you should focus on:
Do they have your best interests at heart? To check if your real estate team is serious about prioritizing your best interests, you should observe their honesty or transparency when it comes to answering your questions about Ridgewood properties.

For example, when you're buying a new home, it's important to ask about neighborhood developments that can affect your potential property's resale value. Ridgewood has a consistently updated master plan that informs residents and stakeholders about the overall vision for the village's development with regard to the improvement of transportation and public facilities, municipality zoning regulations, and environmental sustainability. Feel free to ask your potential real estate team how it can affect your home-buying or selling journey.

What kind of questions do they ask you?
Since you're the one conducting the interview, it makes sense that you would be the one asking most of the questions. However, you should also observe how your designated Realtor listens and asks you questions themselves. This shows not only their sincerity in knowing you and your real estate goals but also their communication style and attention to detail.

If you're planning to sell your Ridgewood home, a great potential Realtor working with a real estate team will ask you about your reasons for selling, your ideal price, your preferred timeline, and other expectations you may have regarding the sale of your home. These details will help them formulate the best listing and marketing strategy befitting your home and your situation.

How proactive are they in mitigating risks? One thing you need to avoid is a real estate team that glosses over the reality of the local market with useless flattery and gimmicks. Buying or selling a home in Ridgewood is one of the biggest financial transactions you can make, and it's crucial that you work with professionals who stick to the facts and know how to navigate potential risks.

As a Ridgewood homeowner, one issue that might catch you unaware is the rate of property tax rates in the Village. Earlier this year, the Village Council voted on a budget that included a 4.3% municipal tax increase on the average assessed residential property. A good real estate team will discuss this with you if you've raised financial concerns with them. They should also be able to recommend New Jersey tax benefits and exemptions that could help you lessen the cost.
Introducing The Gubb Team

Operating in Greater Ridgewood's real estate market for over 20 years, The Gubb Team is composed of Realtors® and real estate professionals equipped with hyperlocal market knowledge and a wide arsenal of negotiation and management skills. Despite the diversity of our expertise and skillsets, we have one goal as a real estate team: to provide our clients with top-notch services and a stress-free home-buying or selling experience.
Meet our team members
Chris Gubb, Realtor® Listing Specialist. Chris' dedication to providing excellent, innovative, and efficient real estate services paves the way for the whole team's success, with her superior local market knowledge and hands-on work ethic bringing in top sales and short days on the market.
David Gubb, Realtor® Lead Buyer's Agent. David's wide professional network, sharp negotiation skills, and ability to see value and great opportunities in a property ensures that every buyer's interests and finances are protected when they purchase their dream Ridgewood home.
Lora Wejnert, Realtor®. Lora's responsiveness, hyperlocal expertise, and professional background in construction give clients an edge during inspections and appraisals, as well as in visualizing future home improvements.
Kaitlin Dunn, Realtor®. With Kaitlin's in-depth experience in handling resale properties, home flipping, and construction, our buyers can meet everything on their wish list while staying within their ideal budget.
Carol Thomas, Realtor®. With 15 years of real estate expertise under her belt, Carol provides our clients with deep market knowledge, the ability to adapt to a constantly changing market, and the confident communication skills of a seasoned professional.
Trina Feehan, Operations Manager. Trina maintains our high standards of punctuality and efficiency by coordinating all schedules, contracts, transaction details, and updates among The Gubb Team, our clients, and other professionals such as attorneys, lenders, contractors, and inspectors.
Emily Bandelt, Internet and Social Media Specialist. The success of every property sale starts by reaching the right buyers, and Emily sees to it that our sellers' properties reach their target markets by creating captivating listing videos and announcements, as well as tracking online engagement.
Janah Gelera, Client Care Coordinator. Our clients' goals, schedules, and expectations are our topmost priorities, and Janah ensures that every step of the process runs smoothly, from sending alerts and reminders to managing inspection responses, deposits, and mortgage commitments.
Barbara Miksits, Home Stager. Selling a home can be overwhelming, but Barbara's practicality and creative perspective allow our clients to relax while she handles all the complicated aspects of decluttering, organizing, and staging their home for picture-perfect listing photos and open houses.
Michelle Kaylor, Staging Inventory and Transport Coordinator. The Final Staging Day is a pivotal point in the home selling process, and Michelle ensures that all the items needed to stage your home are carefully organized and transported to and from your home.
Your full-service real estate team
The Gubb Team offers a wide range of real estate services for every type of client, from luxury home sellers to homebuyers looking for newly constructed homes. Click the links below to know more:
Get in touch with Chris Gubb and The Gubb Team today!
Whether you're planning to put your home on the market or looking for your dream family home, get the service you deserve by working with an expert team of real estate agents in Ridgewood NJ. Schedule a consultation with The Gubb Team today! Call us at 201.299.6261 or email davidgubb(at)thegubbteam(dotted)com. You can also send us your messages or inquiries here.