Top 6 Local Mother's Day Ideas in Ridgewood NJ
Top 6 Local Mother's Day Ideas in Ridgewood NJ – Restaurants, Gifts, Destinations, and Spas in Ridgewood NJ
Mother's Day is this Sunday May 14th, and Ridgewood NJ is the perfect place to celebrate all of the moms and special women in your life. We've gathered the top 6 Mother's Day ideas in Ridgewood NJ – from spas to hiking trails and everything in between.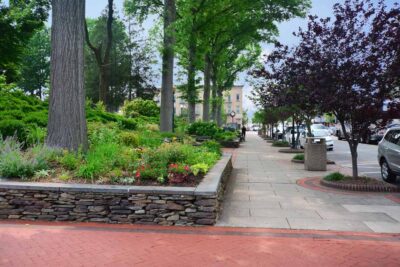 1. Send her to a Spa
Ridgewood (and the surrounding area) has plenty of luxurious options for self-care. We love the massages and ambience at Ridgewood European Day Spa and Araya Rebirth. The organic products at Namaste are unmatched and the tranquil facials and atmosphere at Flora's Cottage are a welcome escape. For those looking for an all-day excursion a bit further away, check out a service or a day pass to Instagram-favorite Sojo Spa.
2. Go to a Restaurant
If mom is the one usually making meal plans – take this one off her plate. Celebrate with a special brunch at some of our favorite spots in Ridgewood and surrounding towns (linked below), or order her favorite takeout.
3. Get Creative Together
Unleash that creative side! Downtown Ridgewood has options for pottery and painting – the benefit is not only spending time together, but also having a keepsake to always treasure.
4. Enjoy Nature
Ridgewood has so many local options for open green space and gorgeous natural amenities. Enjoy the great outdoors together on what is hopefully a beautiful weekend. Here are some of our top spots.
5. Go Shopping
Ridgewood's downtown is a shopping destination. Browse together or surprise her with something special from one of these local favorites, linked below.
6. REST AT HOME
Our sixth idea is to let her rest at home! Make no plans, and let her just enjoy her own oasis how she would like.
No matter what, this holiday is about spending time together and helping all the moms in your life to understand how wonderful they are.
Happy Mother's Day to all of the moms out there!
To find your dream home in time for the summer, check out our featured listings, or contact Chris Gubb today.
Click for Featured Listings.