Top Local Fall and Halloween Activities and Events in and Around Ridgewood NJ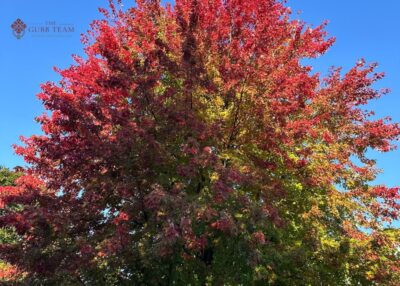 New to the area or considering a move to Bergen County? Let The Gubb Team help! Celebrate the changing season (goodbye, air conditioner… hello, sweater weather!) with some of the most beloved local activities, events, and hotspots. Each of these suggestions can be enjoyed close to Ridgewood or Glen Rock. Explore your new hometown with these suggestions: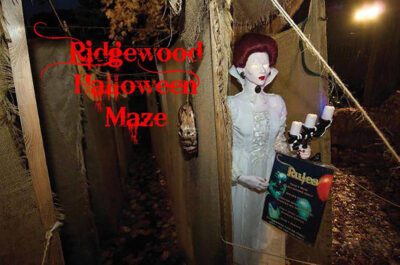 Visit a local Halloween house and/or maze! Ridgewood residents go all out with their festive decorations. Some favorites include:
Ridgewood Halloween Maze 124 Sheridan Terrace, Ridgewood NJ – open every day that it is not raining from 4pm to 9pm on weekdays and Noon to 9pm on weekends. Last entry to the maze is 8:40pm so everyone can be out by 9pm. The maze is always free.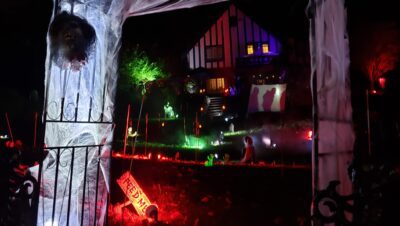 Ridgewood Halloween House
Impressive and scary decorations and inflatables! 294 West End Avenue, Ridgewood NJ Open Fridays 6:30-9pm, Saturdays 5:30-9pm (with the first hour less scary for little kids!), and also on Halloween Monday.
The Ridgewood Historical Society (always an interesting resource in town as it is located at a former one-room schoolhouse in Ridgewood) offers a Halloween cemetery walk! Reserve a spot by calling 201-447-3242 or emailing [email protected]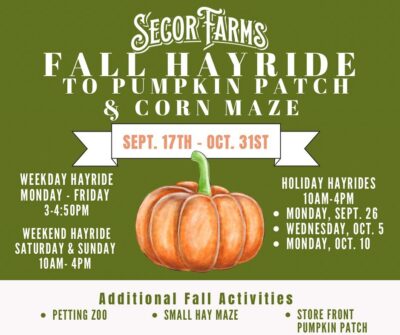 Visit a local nursery, like Rohsler's in Allendale to buy mums, pumpkins, and gourds to adorn your front stoop, go on a hayride, and pick out seasonal decoration! (Don't forget the bulbs to plant NOW for spring flowers like tulips later!).
Go pumpkin picking! Local favorite Secor Farms has all you need for pumpkins and hayrides on a nice fall day. Bonus points if you then carve the pumpkin and roast the seeds! Abmas Farm also has a great hayride and barnyard, but requires reservations.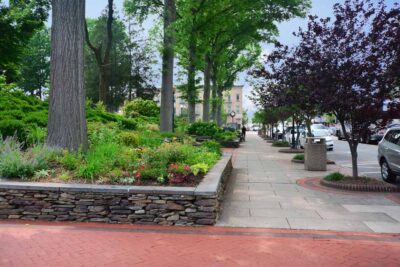 Stroll through downtown Ridgewood while enjoying the shops, restaurants, and crisp fall air. Bonus points if you can get a head start on your holiday shopping at Bookends, Hustle and Heart, and Hot Jewelry Box! Check out The Ridgewood Chamber of Commerce for more.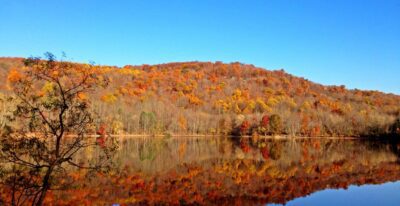 Fall foliage is beautiful, especially in this region of the country. Take full advantage of the colorful season by hiking the great outdoors. Locals love the trails at the Ramapo Valley County Reservation. Bring lunch (and your camera).
The zoo is the perfect opportunity for educational wildlife experiences, and fall is the perfect time to visit. The Bergen County Zoo – located in nearby Paramus – is perfect for a day of walking and enjoying the newly crisp weather. There is a carousel and there are plenty of animal attractions.
In Bergen County, each season brings its own traditions and fun, and we are here to help you celebrate it. Part of loving a home is enjoying the community, and Ridgewood and Glen Rock do not disappoint. Be sure to contact The Gubb Team for homes for sale in Ridgewood NJ.
Let us know if you have any other suggestions for fall activities and places to visit in Bergen County!