Ridgewood Easter in the Park – And 5 More Ways to Enjoy Spring 2023
Ridgewood Easter in the Park 2023 – UPDATE!
We are thrilled to sponsor this wonderful and beloved spring event. The Chamber of Commerce has just released more information:
11:00-11:15am: Easter Egg Hunt
11:15am: Easter Bunny arrives for photos
Many local vendors with games, music, snacks, giveaways, raffle prizes, and more. Come say hi to The Gubb Team by the Easter Bunny – we can't wait to see you!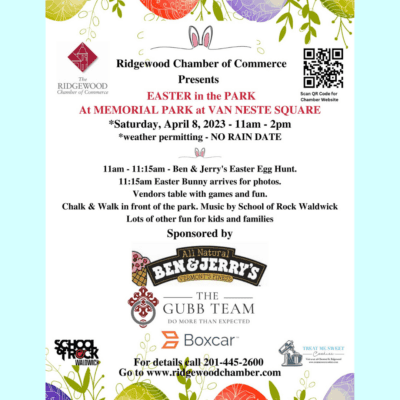 Save the Date for this beloved annual Spring Event in Downtown Ridgewood NJ
Every year, the Ridgewood Chamber of Commerce hosts a spring celebration in downtown Ridgewood at Van Neste Square. Admission is free! Guests can expect, an egg hunt, photo opportunities and a meet and greet with the Easter Bunny, live music, and plenty of free giveaways from beloved shops and vendors.
This year, Ridgewood Easter in the Park will take place on Saturday, April 8th from 11am-2pm.
For more information, visit the Ridgewood Chamber of Commerce.
Look for the Gubb Team right near the Easter Bunny! We look forward to seeing you!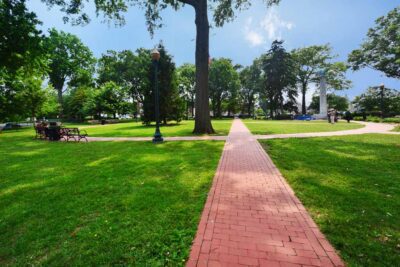 In the meantime, here are 5 more aspects of our beloved village to love.
5 Ways to Enjoy the Spring Weather in Ridgewood
It's March AND this week will be unseasonably mild! Here are five ways to get back outside before the official start of spring.
Visit the Ridgewood Duck Pond
The Saddle River County Park Wild Duck Pond Area in Ridgewood is a fabulous place to be when the weather is gorgeous. Not only can visitors walk around the pond and watch the ducks and geese swim, but there is also a playground and a dog park!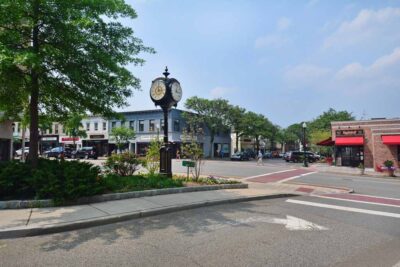 Walk downtown
The sidewalks are spacious and welcoming to those out for a stroll or even just choosing to run errands throughout town on foot rather than in the car. Enjoy lunch outside, and then grab an iced nutella latte (yum) from Ridgewood Coffee Company.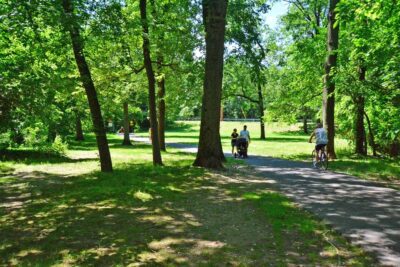 Hike, walk, run, or bike the Saddle River Area Bike Path
Strap on those running shoes or get the bike out of the garage – the bike path beckons! Starting at the Duck Pond, the bike path features a scenic trail through part of Bergen County.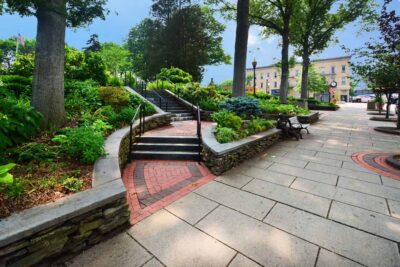 Visit the Ridgewood Public Library… then read in Van Neste Square
Go and visit the library for a new book to check out. Luckily, books require no electricity and are super portable… take those books with a blanket to Van Neste Square to read and enjoy the sunshine outside.
Visit Van Dyk's Ice Cream
They just opened last weekend! A bit off the beaten path, Van Dyk's Ice Cream has been a fixture in Ridgewood for several years. They have homemade ice cream in delicious flavors and generous portion sizes. Grab a waffle cone full of your favorite flavor and sit outside to enjoy!
For more information about Ridgewood, visit our website.