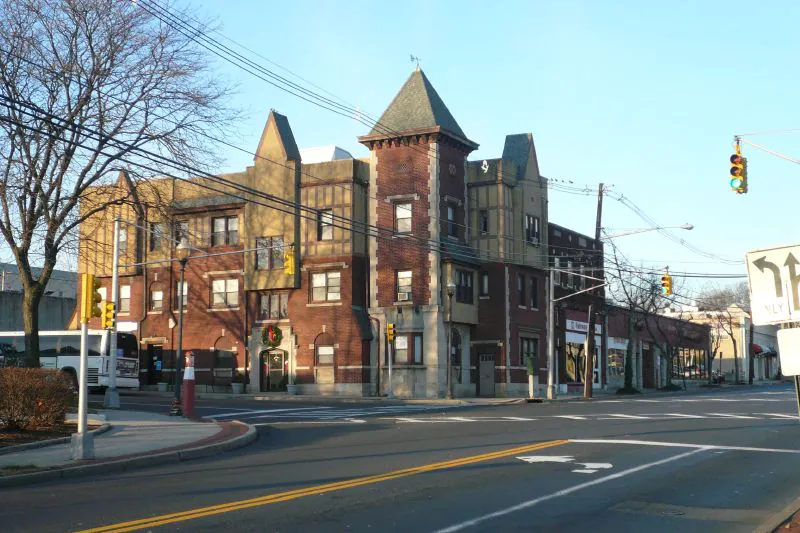 Located in Bergen County, New Jersey, approximately 20 miles away from Midtown Manhattan, the Village of Ridgewood, is one of the most popular and convenient bedroom communities of New York City. This charming village offers residents a laid-back suburban vibe – one will almost forget their relative proximity to the Big Apple. But if you need to travel there, Ridgewood is an easy ride away, whether by car or by public transport.
Living in Ridgewood, NJ, you can take advantage of everything NYC has to offer – from world-class attractions, restaurants, and entertainment to vast employment and investment opportunities. Then again, you're not too far from winning attractions and great things to do even while you remain in or around Ridgewood's borders.
Allow us, The Gubb Team of Bergen County, New Jersey, to be your guide in learning about interesting things to do and see in Ridgewood that make it a sought-after area for real estate.
WHAT TO DO AND SEE IN RIDGEWOOD
Ridgewood enjoys a reputation as one of the best places to live, not just in Bergen County but in all of New Jersey. It lives up to its well-deserved reputation, given its impeccable urban planning, high-performing school districts, thriving local economy, and a good balance of development and green spaces. It's not surprising that the village has become a preferred location, especially among families looking for a new place to settle down and put down roots.
Moreover, there is no shortage of fun things to do in Ridgewood, NJ, and they cater to absolutely everyone and almost every interest. Here's a rundown of the top things to do in Ridgewood, NJ.
Savor some culinary delights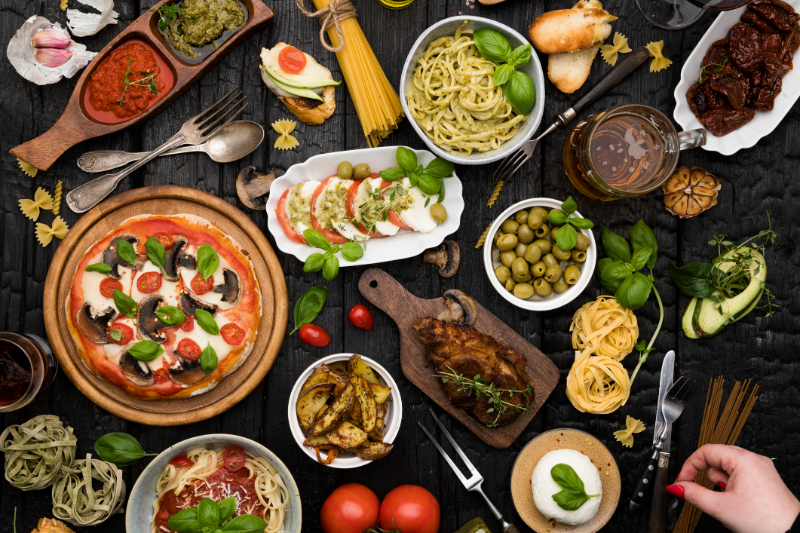 If you are up for a Ridgewood food adventure, this NYC suburb will have you savoring a wide selection of dishes for every kind of craving. And speaking of cravings, the zesty small plates of Cravings Tapas Bistro are worth a try. It offers various meat, seafood, and vegetable preparations on its menu, plus a fine assortment of desserts and your choice of wine to complement your food. The restaurant also has a tapa tour that allows diners to choose any three tapas from their menu and one dessert. It has consistently been named among the best restaurants in Bergen County.
The Village Green Restaurant offers fine dining in what its owners refer to as a New-American style of cooking that incorporates standard American fare with flavors from other countries. Located in a historic building along Prospect Street, this restaurant has gone through several owners and seen generations of diners going in and out of its doors. However, the high quality of its food offerings remains the same, with dishes made from scratch and sourced from farms within the Ridgewood area. Customers are encouraged to sample dishes from their a la carte menu for a complete Village Green experience.
From Scratch prides itself in offering authentic Italian cuisine. True to the restaurant's name, every cooked item you'll find in its menu – pasta, breads, and sauces, among others – are indeed, prepared from scratch. Give the pinsa a try – you'd be forgiven if you think this is pizza but the dough preparation for this meal item actually dates back to the Roman Empire. It's also considered healthier than pizza. The restaurant is family-friendly and has received many accolades from food critics since it opened, thanks to its Rome-born chef, Claudia Rovegno.
If you're craving pastries, Sook Pastry has you covered. It specializes in French pastries, macarons, and crepes, and has become a favorite neighborhood staple for French pastries and breads in Bergen County. Cupcakes by Carousel, meanwhile, is a preferred go-to place among locals for unique, colorful, and delicious cupcakes which are actually the petite versions of the shop's equally popular regular-sized cakes.
Check out the historical sights
Pre-Colonial Ridgewood was the territory of the Lenni Lenape tribe that thrived in the area due to, the abundant resources for hunting and fishing. Dutch settlers eventually came in and, by 1698, Dr. Johannes Van Emburgh purchased the land that would eventually become Ridgewood. The area's development was spurred by the emergence of railroads and the village became a summer getaway for New York City residents.
Much of the remnants of Ridgewood's history remains intact, with about a dozen locations in the village registered in the US National Register of Historic Places, including the Archibald-Vroom House and the John A. L. Zabriskie House. This is why Ridgewood is appealing among history buffs and those who see the charm in stately vintage homes and other historic attractions.
Start by visiting The Schoolhouse Museum at 650 East Glen Avenue. The museum, housed in a one-room schoolhouse built in 1872, is the home of the Ridgewood Historical Society. This organization hosts various exhibits, including "Object Lessons" which displays artifacts collected over generations that recreate the way of life in Old Ridgewood; and "The Thread of Life," a 2018 exhibit on fashion as a way to tell history.
Make sure to spot the Historic Glen Avenue marker, located along East Glen Avenue, which marks the site of a former Native American trail and colonial road. The said site was a key route during the American Revolution.
You can also pay a visit to the Abrahan Godwin monument in Van Neste Square. This monument serves to pay homage to Brigadier General Abraham Godwin, one of Ridgewood's most outstanding citizens from whom Ridgewood was temporarily named (the village was once called Godwinville). Brig. Gen. Godwin also served as a representative in the New Jersey General Assembly.
Go on a Ridgewood pub crawl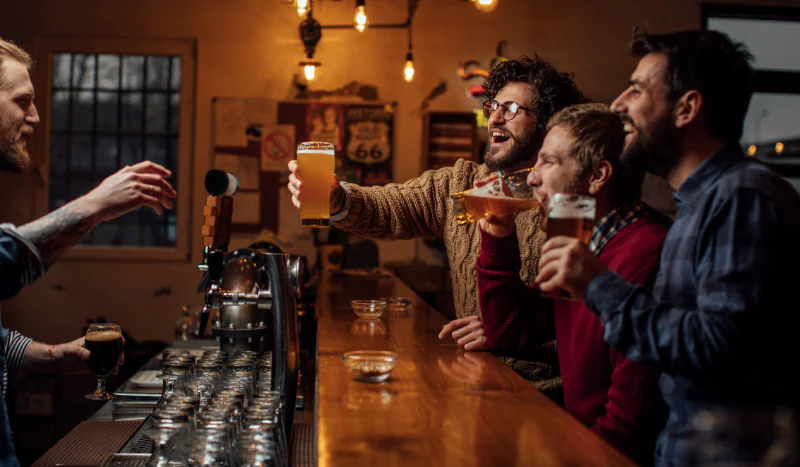 For a quaint village like Ridgewood, it boasts a good number of pubs and bars that make evenings here come alive. While Ridgewood doesn't have its own thriving brewery scene, the town still knows good craft beer and you can enjoy a diverse selection of craft beers in many Downtown establishments.
Start your pub crawl at Steel Wheel Tavern, a neighborhood bar in the village's Historical District. Opened in 2016, this bar is housed in a building built in the late 1800s that's right across the Ridgewood train station. It calls itself a bar but it has a full brunch menu and even has a selection of kid-friendly dishes. But when Happy Hour starts (3 PM from Monday to Thursday; 1 PM on Sunday), out come the brews, live music, and more great New American fare. Have a taste of several locally made craft beers like Alementary from Hackensack and Departed Soles from Jersey City. They have brews from other states, as well.
There's no denying the authenticity of MacMurphy's Irish Pub, which carries a warm, friendly vibe complemented by overflowing brews on tap and in bottles, as well as punchy cocktails. Its menu is packed with both all-American staples like burgers and Irish favorites like shepherd's pie. Come for the food, drinks, good company, and bar happenings!
Park West Tavern is another local favorite for your fill of contemporary American cuisine and a vast selection of wines, craft beers, and cocktails in a simple yet elegant setting. For more private affairs, there's the Park West Loft on the Tavern's second floor where they can host anything from business meetings to social events.
Engage in some outdoor fun
Ridgewood, NJ's Old-World elegance and small-town vibe are what many people look forward to when searching for homes for sale here. But there are also opportunities for outdoor fun and recreation when living in the village, considering the approximately 127 acres of parkland found here.
One of the most popular parks in the village is Graydon Park, a seven-acre green space that is home to Graydon Pool – a natural, spring-fed swimming hole that spans 2.68 acres. More of a pond than a pool, it features sandy shores and a ton of activities in and around it. Aside from swimming, you can also go kayaking or paddle boarding in the pool. The park, meanwhile, features a picnic area, fountains, and a waterside cafe. The park is also open to various sports from table tennis to basketball.
Twinney Pond Park, for its part, covers four acres of land and has a nature trail you can explore. But what makes it stand out is its 1-acre kettle pond which is three feet deep and dates back to the Ice Age.
Another great park in Ridgewood, NJ is Saddle River County Park – Wild Duck Pond Area which features a six-mile-long, multi-use pathway where you can stroll, run, and bike. Traversing This path cuts through several towns and allows you to take in the wonderful scenery as it runs alongside the Saddle River. The area also features a waterfall in Dunkerhook and three ponds. Facilities include picnic areas, playgrounds, and tennis courts. Good news for those with canine members of the family – dogs are allowed here!
Those looking for a more intense hiking experience can venture out of the village to nearby locations such as Norvin Green State Forest in Bloomingdale and Pyramid Mountain in Boonton, both of which are less than an hour's drive away going east.
To learn more about the local flora and fauna, you can sign up for a walking tour at the Ridgewood Wildscape Association. Formed in 1976 as a tribute to another outstanding Ridgewood citizen and nature consultant, Dr. Anne Dunham, the said association offers nature education to Ridgewood residents and visitors, encouraging them to learn more about the village's nature parks and know where to go for birding, picnics, and walks. Schedules are available on their website.
Indulge in some art and music
Taste the richness of Ridgewood's culture through the efforts of the Ridgewood Guild, an organization established in 2010 and made up of local business owners and residents who aim to revitalize Ridgewood. They are the ones behind the annual Ridgewood Guild International Film Festival, a seven-day event with screenings of international films and student movies, Q&A sessions with cast members and filmmakers, and an awarding ceremony to cap event festivities. The Guild also holds Art in the Park in Memorial Park at Van Neste Square, as well as free outdoor screenings of movies and a music fest.
Enjoy bonding with your kids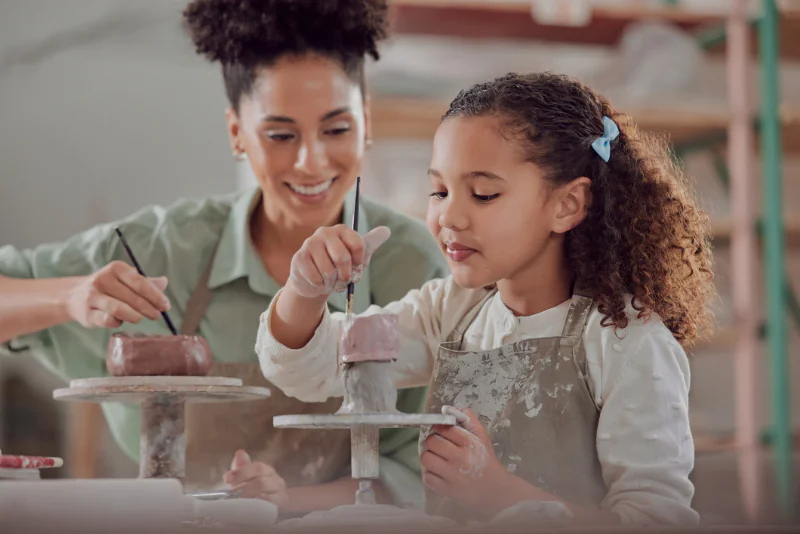 Ridgewood is a family-friendly place, and kids are welcome in most of the village's many attractions, nature spots, and shopping and retail hubs. But these places below are where you, your kids, and the rest of the family can enjoy, get creative, and have a memorable time together.
Color Me Mine lets you and your kids can spend an afternoon getting creative and painting pottery. This Ridgewood studio also hosts birthday parties and other events such as showers and fundraisers.
Bazaar Star Beadery is another place where you and your kids can unleash your creativity. Their team can help you create all the beaded items you want, from earrings to home decor.
All these things to do in Ridgewood, NJ, make the village an exciting place to live in, and the best part is you get to experience them in a safe community where people look out for each other, making the prospect of living here even more attractive.
HOMES FOR SALE IN RIDGEWOOD, NJ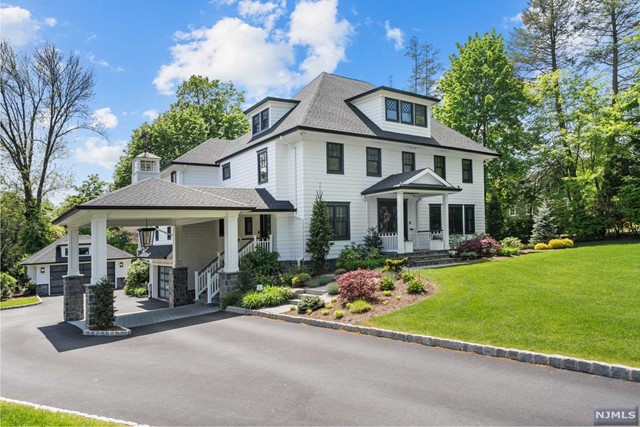 Buyers hoping to enter the Ridgewood, NJ real estate market have better chances of purchasing the home of their dreams as the odds are now in their favor. Realtor.com's latest report (April 2023) shows homes having been sold at a median price of $917,499 – rising from the previous month's $773,875 yet not quite reaching the previous year's $920,000 price point. However, homes for sale here can go as high as almost $6 million. Even with the transition to a buyer's market, sellers still have something to look forward to, given the sale-to-list price ratio of 103.14%. This means that they sold their homes at a price that's 3.14% higher than their asking price.
One could also tell how established an area is based on the number of homeowners, as opposed to renters. In Ridgewood, the rate of homeownership is at a whopping 81.4%, as opposed to 18.6% of renters. Only 3.6% of homes here are vacant. Moreover, almost half of the homes here (46.6%) were built between 1940 and 1969, which only adds to the village's Old-World charm.
The housing inventory of Ridgewood, NJ may be considered mostly vintage but these are well-maintained and fitted with modern fixtures. Local listings feature a good number of Victorian, Colonial, and Tudor-style homes, as well as properties in the Cape Cod architectural style. New construction is also available.
The following are just a few of the finest Ridgewood neighborhoods:
Ridgewood West. One of the priciest neighborhoods in Ridgewood, you'll find plenty of larger historic homes in Ridgewood West. While their facades may have been retained, the interiors are usually updated and upgraded. The Heights is particularly in demand – its public parks, large homes, and streets give the residents magnificent views of the New York City skyline.
The Lawns. This neighborhood was originally built for returning World War II veterans, accommodating 429 houses. Many of the properties were built in the Cape Cod style but several of them were transformed into the Colonial style to provide more space.
Ridgewood East. This is a particularly popular area that features single-family homes, apartments, and high-rise residential buildings, all within walking distance of schools and shops.Properties here are generally more affordable and the cost of living is somewhat lower than in the rest of Ridgewood.
Village Center. This urban neighborhood is considered the downtown area and the heart of Ridgewood. Residents enjoy easy access to bars, restaurants, and boutiques here. Most of the available properties in the Village Center are apartments and townhomes but you'll also find smaller single-family homes here. You also get a sense of history when living in this neighborhood as many of the homes here were built no later than 1939.
You can get a feel for the types of homes and communities in the village by taking a look at the available homes for sale in Ridgewood, NJ.
YOUR HOME IN RIDGEWOOD, NJ AWAITS
Finding your dream home in such a sought-after area can be a challenge. But you'll find the process a lot smoother when you work with knowledgeable real estate professionals. Take all your real estate concerns and inquiries to us – The Gubb Team of Bergen County. Our mantra in our work is to "do more than expected," so all our clients can take advantage of a seamless, quick, and hassle-free home-buying or selling experience. Led by the power tandem of David and Christine Gubb, our team brings decades of experience and in-depth knowledge of the market and local area to every transaction. We bring with us the prestige, professionalism, and white-glove service of the esteemed Keller Williams brand so we can best represent you and your interests.
To start your home-buying journey and/or to know more about living in Ridgewood, NJ, let us at The Gubb Team help you. Call us at 201.299.6261 or send an email here.