Jamboree: A Beloved Ridgewood Tradition

This annual musical revue run by RHS parents and volunteers is a beloved tradition to raise funds for deserving college-bound seniors.
Jamboree will be held this week! February 9, 10, and 11th at Benjamin Franklin Middle School in Ridgewood, NJ. This year – the theme is Jambotales (fairy tales!).
This is just one of the many community events that make Ridgewood an amazing hometown for families. See more about Ridgewood schools and events here: Ridgewood Town and School Information
Have you seen signs all over town about Jamboree? So…What IS it?
Jamboree is a Ridgewood tradition that has been in place since 1947! Ridgewood High School parent and guardian volunteers produce a musical variety show to raise money for need-based scholarships for RHS seniors.
In essence, Jamboree is absolutely a beloved community event – even if you have no current connection to RHS students or faculty – the show is always high energy, fun, and a great way to showcase the hidden (or not-so-hidden) talents of RHS parents and volunteers!
Further, according to its website, last year, RHS Jamboree raised a record-breaking $250,305.00 in scholarship funds! Over the last 15 years, RHS Jamboree has raised more than $2 Million for hundreds of worthy applicants.
Funds are raised through advertising, ticket sales, and sponsorships. Also, The Jamboree Scholarship Fund, Inc. is a 501(c)(3) qualified charity and all contributions are tax-deductible.
For more information, to buy tickets, or to donate, please visit the Jamboree website. RHS Jamboree Or on Instagram @RHSJAMBOREE
Thank you to our generous community of support for helping make a difference in the lives of these deserving young adults.
Enjoy these photos, sent in from the pre-production of this show. Please remember that all participants are volunteers – but there is plenty of fun to be had by all.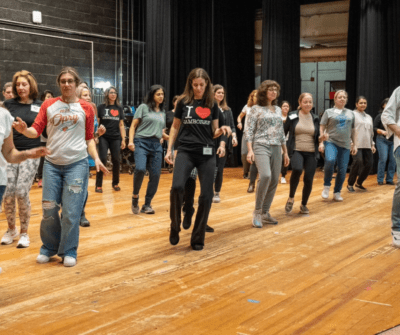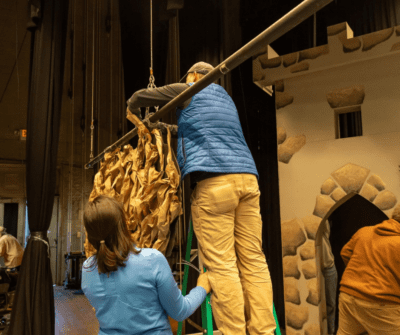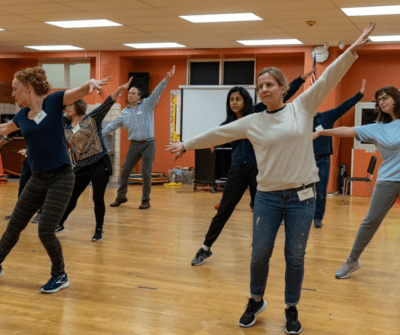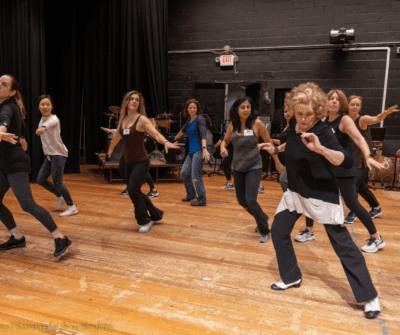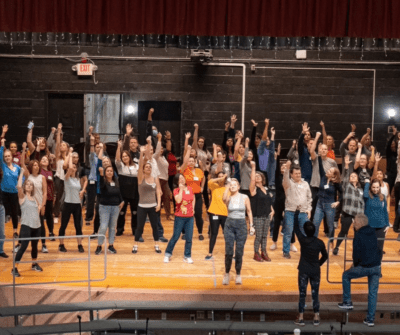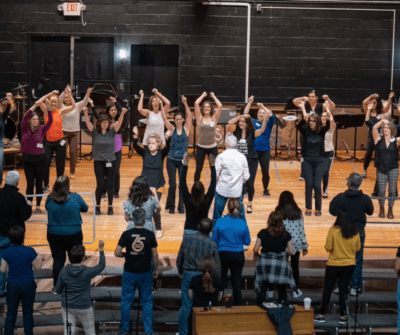 See you all at RHS Jamboree – Jambotales!
Photo Credit Carrie Gondris