There are many choices of homes that you can buy in the market but probably the most desirable among these is a new construction.
It's that brand-new touch that gives it a distinct edge over other available homes for sale. There's the satisfaction of knowing that you're its first owner. Of course, you can also expect a higher price tag for such a home, but knowing that you need not worry about repairs for anything faulty is still worth the more substantial investment.
If you're planning on looking for new construction in Ridgewood, NJ, you'll want to know about the market for this particular property type here. This guide will help you with that and more.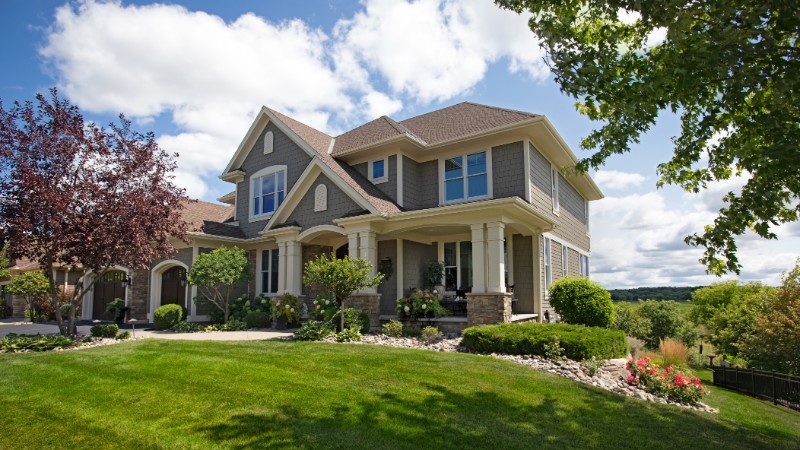 TIPS ON BUYING A NEW CONSTRUCTION HOME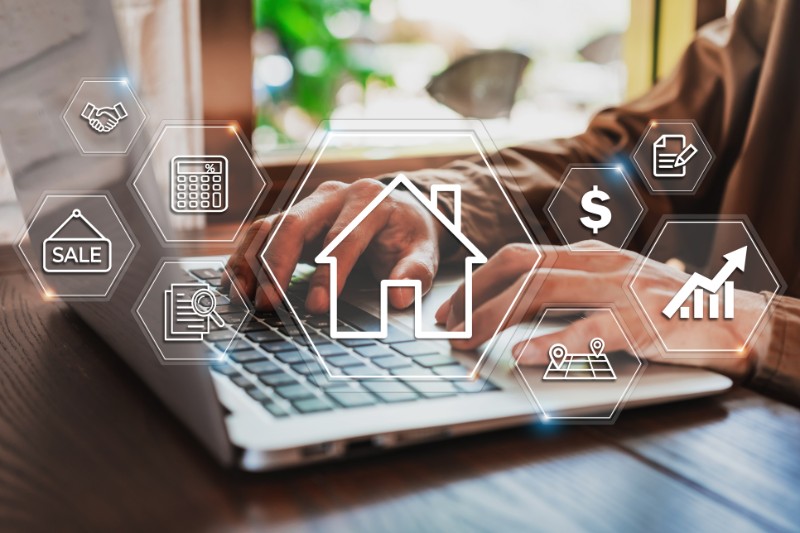 We know how the process of buying new construction in Ridgewood, NJ could become quite overwhelming. Here are The Gubb Team's Top 4 tips to help you maneuver your way through the process.
Don't skip the home inspection: Homebuyers often overlook this process, especially when new construction is involved. Still, a home inspection is necessary to check if everything in the house is in order. A home inspection may cost around $750 to $1,000 but it's a small price to pay compared to finding out later on that your home has structural issues that are quite costly to repair.
Check your developer's background: Building costs and warranties may vary from builder to builder. Reliability can also be an issue as there are some builders out there with projects that tend to be delayed or not up to standard. That's why it makes sense to check on potential builders' backgrounds before forging an agreement with them to build your home. You can start by searching for their profile on the Better Business Bureau (BBB) website. Better yet, ask your Gubb Team agent to provide examples of the builder's past projects.
Check for builder's warranty: Make sure you can come to your builder should any issue with your newly constructed home arise. That's what the builder's warranty is all about. Your Gubb Team agent will be able to identify the duration of your home warranty and exactly what it covers. Builder's warranties typically include things like appliances, materials, fixtures, build quality, and structure. Make sure to read and understand the items in the warranty and the terms and actions that may cause a warranty to become void.
Work with a real estate team: Shopping for the perfect home is no joke. It will eat into your pre-set schedules. You also need to be up-to-date on local real estate market trends. These, as well as many other finer details of the home-buying transaction, can be taken from your hands when you have a team of real estate experts who are ready to take on the task ahead with your best interests in mind.
DEFINING "NEW CONSTRUCTION"
The term, "new construction" basically defines itself. It's a solid structure with living or working spaces that has been recently completed and has yet to be occupied or lived in. New construction can take the form of any property type from a single-family home to a towering skyscraper. But in the housing market, new construction refers to recently constructed property types like single-family or multi-family homes, condominiums, townhomes, apartments, and the like.
There are three types of new-construction homes:
Production. These new homes are usually found in clusters in new housing developments. The builder creates these homes in various styles with varying sizes, floor plans, and building materials. All the buyer has to do is choose which of these pre-set styles will suit their needs. This is the most affordable among the three types.
Custom. This type of home is built from scratch with you being on top of the entire construction process from the time you get an architect to draw up the floor plan to choosing the right roofing to top your custom build with.
Semi-custom. This is a marriage between the two earlier-mentioned types where you can start with a pre-set home but you'll have more options for having it altered so that the home matches your tastes and preferences even more.
New construction homes are incredibly popular among home buyers. They are blank slates, often with modern layouts, new amenities, and appliances. Because they've never been lived in, there are no worn-down parts, nothing needing immediate replacement, and they are built according to the latest code requirements and energy-efficient technology.
Now that you have a basic idea about new construction homes, you'll need to learn about the area where a good number of these property types are located – Ridgewood, New Jersey.

Click for more information about living in RIDGEWOOD, NEW JERSEY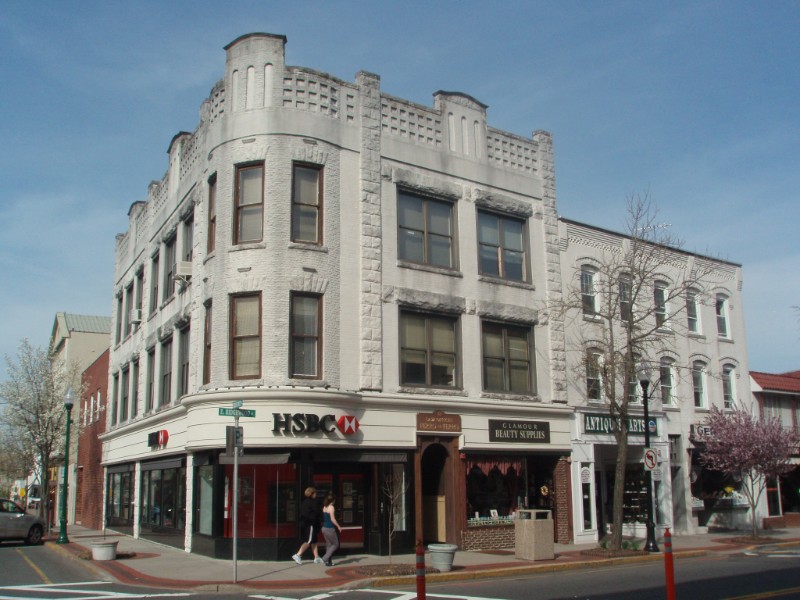 Real estate market and new construction statistics
The playing field between buyers and sellers in Ridgewood is balanced, according to November 2022 figures from Realtor.com.
While lockdowns during the height of the pandemic resulted in backlogs in the supply chain of building materials and delays in construction, the easing of COVID restrictions put the construction of new homes back on track. With that, the housing stock in Ridgewood, NJ was injected with a fresh supply of new construction homes, thus giving home buyers more and better options to choose from.
ADVANTAGES OF BUYING A NEWLY CONSTRUCTED HOME
Today's new construction homes offer a range of benefits, making them strong choices for many in the middle of a home search. The advantages of buying new construction homes outweigh the benefits offered by any pre-owned alternative, as listed below.
Low-cost maintenance
Since new construction homes are built in accordance with the latest building codes and safety regulations, they are less likely to require maintenance in the short to medium term. This means fewer headaches due to a leaking roof or broken ventilation and less money to burn. As a result, you'll have more money reserves for other homeownership requirements.
Higher energy and cost efficiency
A report by the Energy Information Administration revealed that most homes built after 2000 are more energy-efficient than those built before the turn of the millennium. It's interesting to note, though, that these same homes have been observed to be larger by around 30% than their earlier-built counterparts.
Using the old concepts of energy conservation, one would think that the larger the home, the higher the energy consumption. But recent construction has debunked this mindset, primarily because the construction industry has imbibed the latest technology in their home-building projects. With improved energy regulations, greener building materials, and excellent insulation, a new construction home's bigger size is no longer an issue in terms of energy and cost efficiency.
Functional, open layout
Open floor plans are common among newly constructed homes. Builders are doing away with too many walls, especially in common living spaces with a lot of foot traffic like the kitchen, living room, and dining area. That way, residents and their guests can move more freely in wider spaces and socialize with no walls to hinder them.
Latest technology and appliances
New construction homes often come in a package that includes the latest energy-efficient, state-of-the-art appliances, as well as smart technology like security systems, digital locks and garage doors, and adjustable lighting and sounds. You don't automatically get these tech and shiny new appliances when buying pre-owned, older homes. And even if a new construction home lacks these said features, it is easy to integrate them into the infrastructure and wiring.
Customized design
One of the challenges to finding a home is finding one that suits all your needs.
You do away with this issue, especially if you're having your home built from the ground up.
But even if you're planning on selecting among production home options from a builder, you still have several customizing options available to you. You can pick among the following to have in your new construction home in Ridgewood, NJ:
Floor plan
Exterior style
Lot
Extra room
Countertop
Cabinets
Flooring
Paint color scheme
Health and safety
When you buy a newly built home, the home's history starts with you. You need not worry about allergens in the carpet, mold, pests behind the walls, asbestos in the ceiling, or toxic paint chemicals. New homes are built in accordance with the latest health guidelines so there's no risk of getting allergies.
Home warranty in place
Home warranties constitute another layer of protection when purchasing new construction homes in Ridgewood, NJ. Apart from having a brand-new home with state-of-the-art amenities, you also gain peace of mind knowing that you're covered should there be anything wrong with your new purchase. Warranties will vary per builder but typically, new builds come with a one or two-year builder warranty protecting against material defects.
Prime location
Location plays a major role in the desirability and value of a home. In the case of several new homes and developments, they are usually built in areas that give residents easy access to vital community establishments like schools, places of work, retail centers, medical facilities, and parks, to name a few. Then again, there may be some developments that focus on exclusivity and tranquility so it's not surprising for them to be in areas found relatively far from the din of urban spaces.
THINGS TO KNOW BEFORE BUYING A NEW CONSTRUCTION HOME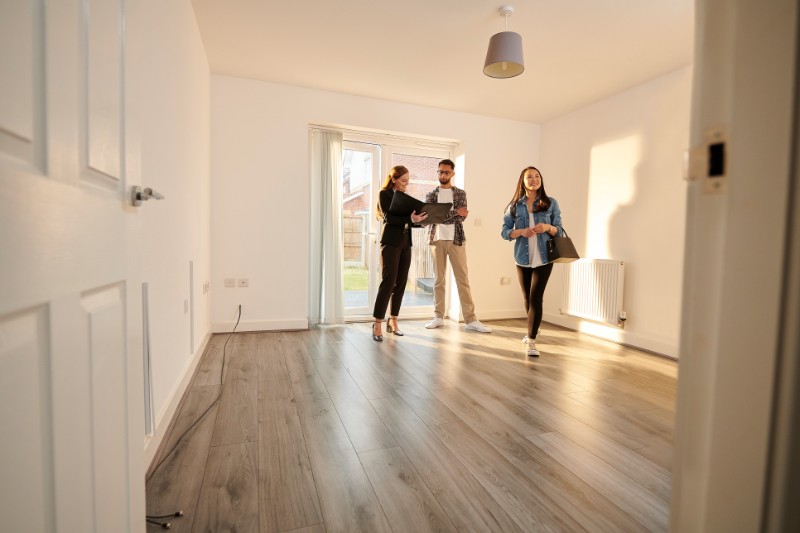 Should you buy or should you build?
When buying a new home, you can choose whether to buy an existing one or one you can build from scratch. Here are key factors that could help you decide:
Time
Some people don't have the luxury of time when proceeding with the home-buying transaction. They will require a house that's move-in-ready, preferably with pre-set amenities they could use as soon as they occupy it. For this particular homebuyer, an existing house will best fit their requirements.
But if a homebuyer is not pressured to move in immediately, they could consider having a home built. The planning stages for the home could already take a significant amount of time before everything is finalized. Actual construction may take months, or even years, especially since the schedule could be affected by seasonal changes or a shortage in labor, building materials, or budget.
Familiarity
An existing home would most likely be located in an established area where typical modern conveniences are within reach. Everything is familiar from the neighborhood cafes to the schools. Even the landscaping would have an established vibe from the mature trees and other foliage to the well-known landmarks.
Being "new," meanwhile, has its minor setbacks. When you have a newly constructed home, everything has yet to take root – including the surrounding shrubbery and trees in it. This does open up the opportunity for you to make your own garden, though, as well as foster new friendships within the community.
Customization
Just like a home built from scratch, an existing home can be customized. You have the option to remodel certain living spaces or have new rooms added, changed, or demolished. However, the costs of remodeling or renovating may just add up and be almost at par with the cost of having a custom-built home.
Costs
There is an obvious difference in costs between a house that's been lived in and one where you can still get a whiff of the smell of varnish and paint the moment you step in it. By virtue of its having brand-new, customized, and state-of-the-art everything, a new construction home in Ridgewood, NJ would cost more than an existing one.
TAKE YOUR NEW CONSTRUCTION GOALS TO TOP NEW JERSEY REALTORS: THE GUBB TEAM
Fancy buying a new construction home in Ridgewood, NJ? The Gubb Team is here, ready to assist. We are a full-service real estate brokerage under the renowned Keller Williams Village Square Realty, providing custom real estate services in the areas of Ridgewood, Glen Rock, Wyckoff, Allendale, Ramsey, Ho-Ho-Kus, Waldwick, and Midland Park. Our team aims to provide our clients with top-notch personalized service to ensure a stress-free and successful real estate transaction. Our two decades' worth of real estate experience has given us a thorough knowledge of much of North Jersey's market – knowledge that will help you to make the right decisions as you go through the process of buying a new construction home in Ridgewood, NJ.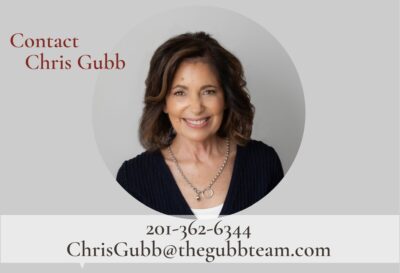 You can also reach out to us here.