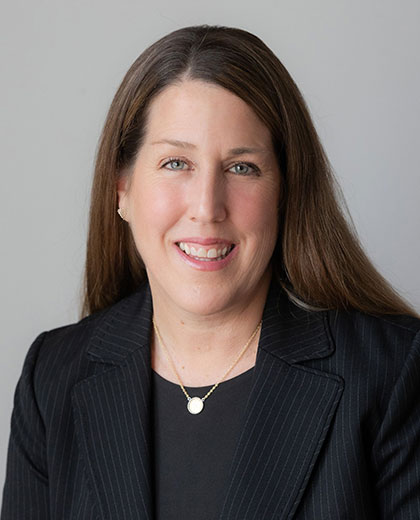 Realtor
Lora intently listens to what her clients seek and delivers. For her Buyers, she expertly concludes priorities such as location, updates, schools, commute, timing, and budget then enthusiastically begins the "hunt". She is highly responsive to her Client's questions and any shifting priority or concern as she skillfully guides her Buyers from research and selection to a smooth closing. Sellers appreciate Lora's savvy expertise in achieving top results and a smooth transaction as their loyal advocate. She has a background in construction making her an invaluable asset in both visualizing a home's potential and advocating for her Clients during the inspection phase.
Derek Reese
We knew right away Lora was someone different, a consultative real estate and a professional focused on exceptional customer service. We first met Lora at an open house a few months prior to our close. While the property wasn't her direct listing, she knew the "ins and outs" and helped "Paint a Picture" of what could be accomplished with the space. While we didn't purchase the property, we knew right away Lora was the right person for our home search. Shortly thereafter, Lora scheduled a tour and found a few houses in the area that were within our price range/specifications. When we visited the properties she provided a vision of not just what the house was but what I could become. Lora provided us fantastic ideas on what to do with the space. Ultimately, we found one house that had been on the market for a while, needed a little work but had great potential. Lora was crucial in two aspects of the sale; the buying and support process. She made both easy and seamless. With regard to the buying process she was with us every step of the way and made sure we understood what was needed, created reasonable timelines and negotiated well with the sellers agent, creating a "Win/Win" scenario. The property was bought on time and closing smooth. As mentioned above, what set Lora apart was her focus on "Customer Service". She not only helped us buy the home, but secured the right resources to help with process; from Legal, Mortgage, Insurance, Inspectors and most importantly a great contractor there wasn't one person she recommended that wasn't "The BEST". This alone saved us countless hours and $$$$. Looking back there wasn't anything we would change and that's a testament to her hard work and dedication to her clients. Whether you're buying or selling, work with Lora Wejnert and the Gubb Team, you won't be disappointed.
Hootles
Lora was the absolute best!!! We ended up stumbling upon her when reaching out about another house that had just gone under contract. Besides being super approachable, I could tell right away just how knowledgeable she was of the homes and neighborhoods in Bergen County. Lora was always very responsive to our questions and needs, no matter what time of day or night it was and was very patient! She took us to see homes for almost a year (due to the housing craze during the pandemic) before we finally found our home and never once did she seem annoyed, pushy or convince us to settle or offer more than what we were comfortable with. In fact she always showed up happy to help and with a big smile or funny comment. She was very knowledgeable of market conditions and pricing, which was super helpful in determining our offer price. She was great in guiding us through the process of buying a home. Overall, I couldn't be happier and would 100% recommend Lora to any potential buyer or seller!
Kel Shea
My fiancé and I were first time home buyers and we had no idea what to expect. We were lucky to meet Lora at one of her open houses and she quickly took us under wing. She taught us everything we needed to know and treated us like friends vs clients. Lora helped us find our first home in New Milford NJ. She was always able to answer any question and was always ready to get out an offer and was always on top of her paperwork. Our buying process couldn't have gone smoothly in this crazy sellers market full of multiple offers. We can honestly say we could not have bought our first home and a place to begin our lives together If it wasn't for her and the Gubb Team! We are forever grateful,
Marie Marco
Working with Lora and the Gubb Team was fantastic when we sold our home. I was so impressed by how well the team worked from the beginning to the end of the entire process. From the very beginning, we were told about each step. We were also sent an email that described each step and when it would happen. This was very helpful. Within a month, our house sold. I never saw a team work as hard and as together as the Gubb Team. I highly recommend the Gubb team who is looking for a team to sell their house.
Familee
My family and I are so fortunate and happy to have found Lora as our real estate agent. Buying a house is not an easy task with a lot of moving parts rolled into finding your forever home. We started this journey with Lora back in 2016 and she helped exhaust a list of homes for us to look at for almost 6 months. After months of looking at so many houses we just couldn't find the right one so at that time we decided to step away and take a break and reset our search in the near future. Fast forward almost 2 years and after having our second baby we knew it was time to expand our wings and find our forever home (plus we needed the size). Without a second thought we reached out to Lora. Within a few months we FOUND our perfect house! Lora's knowledge on process, timing and negotiation skills made the whole process easy. Of course there were stressful moments but she was there to hold my hand and talk me through each step so that I can stay claim and she can do the stressing for me. Lora has been more than just an agent for us and an extension of our inner family/friend. She always pick up ALL my calls, texts back immediately and never left me hanging more than a few mins. I highly recommend Lora for your entire buying or selling journey. She will treat you like family.
Purvi Rana
Lora was very knowledgeable about the area and helped guide us throughout the entire process. When I met Lora I told her I wanted to find a house in two weeks, which in this market is nearly impossible. Although she knew I was eager, she never once pushed us towards a house she knew wasn't a right fit. She was patient and gave us honest feedback, which I really appreciated. She was always responsive, even as a mother juggling home schooling and working she always found time for us. She even did our walk-thru via facetime with us! In the end we found the house that was right for us and couldn't be more excited for this next chapter in our lives! Thank you Lora!!
May Villar
My husband and I were nonchalantly house hunting. We met Lora and right away we were taken aback by her openness and honesty. She worked around our schedule to view the houses we were interested in. With every question or concern we had during the home buying process, she was always prompt to reply to our texts, calls, or emails no matter what time of day. We are now first time home owners and we couldn't be more grateful for a realtor such as Lora. We will surely be recommending her to our friends and family.
Anonymous
Home buying is stressful and a professional realtor is invaluable in helping a buyer find the best property, at the best price, that meets their needs. Fortunately, we had Lora Wejnert of the Gubb Team-Keller Williams Ridgewood Realtor to guide us through the process. Buying a home in the summer of 2021 was not the best of times! We were searching for our new home in a housing market that was (and still is) on fire, fueled by interest rates and housing inventory at historic lows, and a mass migration from the city. Fortunately, we had Lora Wejnert of the Gubb Team-Keller Williams Ridgewood Realtor to guide us through the process. Lora was patient as we discovered what we wanted, and responsive when we were ready to act. She was always available to answers questions, chat if needed, and would book viewing on short notice. Lora's energy and responsiveness throughout the entire process was top-notch. If you are looking for a realtor that will take care of you and every detail from search to closing, call Lora!
Jeanne Sullivan
Lora Wejnert is amazing! She went above and beyond in all aspects of listing and selling our home as well as answering each and every question we had. She truly is an agent who listens and is attentive to every detail. Lora as part of The GUBB Team did a phenomenal job staging and photographing our house. Lora's positive attitude made her a joy to work with and her honesty was refreshing. We would highly recommend Lora Wejnert to anyone interested in selling or purchasing a home!
Victoria Mold
We were so lucky to have met Lora at an open house. She was extremely knowledgeable of the towns that we were looking in and gave great advice when looking at houses. She took an interest in really getting to know us and what we wanted in a home. Lora went out of her way to meet us at open houses and schedule showings around days/times that worked for us. She was easy to contact by phone and always answered quickly. When we put offers in, she followed up and kept us updated throughout the process. We finally found a home that we were certain could be everything we were looking for and more. It was a short sale and required a lot of back and forth with realtors, attorneys, and the bank. Lora went above and beyond to help us from start to finish. We closed on our new home, and we couldn't have done it without her. We would recommend Lora to everyone! If you're looking for someone who is responsive, proactive, knowledgeable, dedicated, and an extremely hard worker - you found her! Thank you, Lora, for everything!
Anonymous
I can't say enough great things about Lora Wejnert and the Gubb Team. Lora was the reason we were able to find the perfect home for our family. Throughout the process, Lora was extremely patient, never pushing us towards making a decision. She understood how important the decision was and exactly what we were looking for, and gave us the time and space to learn the process. She helped us find a home that checked every box on our list (which was no easy feat)! She had extensive knowledge about how the house can be laid out and renovated. She was honest and trustworthy which are priceless traits when it comes to an agent. Lora welcomed us to ask questions, helped us research towns and information, and responded quickly and reliably. She was absolutely incredible to work with and I highly recommend using her!
Belle Delaney
Lora was the best agent we have ever worked with. She was knowledgeable, quick to respond to all of our questions (always!), and a true pleasure to work with. We found our dream home and the entire process was so much easier than we ever could've imagined. I could not recommend Lora highly enough.
Linda Gardner
Lora was a great help to us. She gave us a personal website which updated us on listings for homes that matched our needs and in the areas we wanted. She has a great personality which was friendly and professional. Lora responded very quickly to every email or text message. She was there for all of our needs. We would be thrilled to work with her again.
Elizabeth Starbuck
Lora and her team did a fantastic job helping us purchase our first home. In this crazy market we were able to feel supported and confident with our purchase through the whole process. So happy we found Lora to help guide us through the process.
Jo Ernest
Lora was very helpful and knowledgeable about everything I needed to know for my rental. She walked me through the process and got me great tenants for my property.I would recommend her to anyone
Damian Amores
We contacted Lora after buying a new house in Texas and needed to get our house on the market and sold ASAP. She worked so hard for us and was super responsive. She really understood time was of the essence but we needed to make sure our selling price allowed us to pay for our new house as well. Lora did open houses with us every weekend and was available whenever we needed. During the crazy initial covid time everything was very uncertain and selling your house with government offices closed was difficult and provided many challenges. Lora worked tirelessly to get us closed before lockdown and we are forever grateful for her dedication to us as her clients.
Nipa Deora
We recently purchased our new home with Lora Wejnert from The Gubb Team and were very happy with our experience. She was patient and very prompt with all communications, and kept us up to date with all developments until our closing. Lora was very understanding of the kind of home that we were looking for and she did a great job in getting us our dream home. Highly Recommended!
Ashley Cosentino
Lora was the perfect fit as we began our home search in the Ridgewood area. After switching gears from our search near Summit, she jumped right in to help get us up to speed on the Ridgewood market and all we needed to know about the town and surrounding suburbs. Great customer service and local knowledge. Thank you Lora.
T Carusso
Lora took the reins on the sale and it was seamless. She answered all of our questions and was responsive to our calls, texts and emails. She knew that we were having a difficult time, as it was an estate sale, and she had compassion and handled all the details like a professional. We made the right decision in choosing Lora to be our realtor
Anonymous
We can't speak highly enough of our experience with Lora and her Gubb Team. We used her to both sell and buy our dream home. When it came time to selling our house, she had the process down and made sure we were taken care of as a seller. I wasn't sure how long the process was going to take but after a 2-3 private showings and our first open house, we had an offer and went straight into contract!!! I was amazed how quickly and painless she made the whole process for us especially knowing we had just purchased our dream home with her, she wanted us to focus on moving in instead of stressing about the current place.
RA Hunt
Lora is thorough and went above and beyond to see us through the successful sale of our house. Her expertise and local knowledge was superb. I highly recommend her to help you buy/sell your house. RA Hunt
Anonymous
Lora Wejnert and the Gubb Team sold our house in Glen Rock, NJ and they did an amazing job helping us go through the house in order to get ready for the Sale. They staged our house which made an impact on potential sellers. We always received positive feedback from potential buyers on how nice our house looked. They did marketing before our house officially went on the market at the end of September to create buzz. As well as, marketing while our house was on the market. We were under contract within a month of putting our house on the market during a competitive time of year for real estate in Glen Rock. The sale process was very seamless and went smoothly through the closing day.
Suzanne Nathanson
Lora helped us immensely as we were going through the process of buying our new home in Glen Rock. She has a tremendous amount of local knowledge, even down to specific neighborhoods within towns that are desirable. She raised a lot of great points during our search about things we should be thinking about, that my wife and I otherwise would not have considered. Lora has a particularly great eye for design and decor, and was able to see the house we ultimately bought in its existing condition, and help us imagine what it could become by removing walls, remodeling spaces, adding french doors, painting, whitewashing, etc. I felt that this was going above and beyond what a typical realtor would do, and really helped us to see the possibilities in our new home. I would gladly recommend Lora to anyone looking to buy or sell a new home - she is great!
Joe Rambala
Lora was extremely helpful and energetic in aiding us in renting our home. Her ability to price our rental properly and willingness to understand and work with our needs was exceptional. Lora was able to list and find a perfect fit for our home within six days of listing the property! She is a top agent in the KW family!
Ann
My husband and I met Lora at an open house. When we had questions about the house she answered every one of them and even showed us photos of her house down the street to get a better idea of the possibilities this home had. Even though we did not fall in love with that house, I fell in love with Lora, her outgoing personality, and her willingness to help. After we left the house I knew I wanted her to be our realtor but realized I never got her card. I search through listings and the directory to find her. I even had a letter I was going to drop off at her house. Finally, I found her and in the end I am so happy that I searched high and low for her. She was nothing but a pleasure to work with. She answered all our calls, emails, and texts promptly and made us feel comfortable throughout the entire process of buying our first home.
JT Polito
Lora was extremely helpful, from the very first general conversation that we had regarding the potential sale of my home. She provided guidance regarding the ideas that we should consider doing to improve the value and marketability of the home, and, equally important, advising what not to do because it wasn't necessary or would not have a meaningful effect on improving the potential sale price. Once the house was listed (which, by the way, was brilliantly done via the Gubb Team's social media strategy), Lora executed the listing process perfectly. Her attention to detail and her management of the house showing process, both during individual appointments and the open house, was outstanding. And, in the end, what Lora said would happen in terms of the interest in the house and the number of offers that would likely be made, is exactly what happened. With her assistance and guidance, we were able to determine the best offer, which is the offer we ultimately accepted. There is not a single item that I would change with the entire process and with Lora's performance. She is friendly, knowledgeable and a true professio
M Dixon
Lora was an absolute pleasure to work with. She walked us through every step of the process with selling our condo and buying our dream home. We would recommend Lora to anyone looking to buy or sell. She was not only our realtor, but became a good friend through the entire process. She was there when we needed her and any time we would call or text, she was swift with her response. Lora gets an A+ from both me and my husband!!!!!
Anonymous
free and seamless. She is so easy to work with and gets the job done! If we ever move again, she would surely be our first call.
Anonymous
We worked with Lora to help us by a new construction home. Lora was always available to help answer questions and was extremely responsive as we worked through the process. Being first time homebuyers and working through the design process with new construction we had alot of questions and concerns and Lora always did her best to get us all the answers that we needed to make us feel comfortable! We would recommend Lora for anyone looking for a new home in the Bergen County area!
Dennis Zaslavsky
I would highly recommend Lora to all my family and friends. She is extremely knowledgeable and resourceful. From the first step of understanding our wishes for finding a perfect home for our family to taking us through the difficult negotiation stage, she did not miss a beat and is always ahead of the next step. Next, she lined up all the third party vendors, lawyers, inspectors, etc and I felt like she was by my side every step of the way until the closing. It seems like she and The Gubb Team works 24-7, and they have the process down pat. They definitely set the bar for the industry.
J Hulsiz
I worked with Lora to purchase my home and really can't say enough good things about her. She is knowledgeable, approachable, personable, endlessly patient, and incredibly generous with her time (including mornings, evenings, and weekends over the course of several months). She answered every question and explained every form and every part of the process clearly and thoroughly. This is my 3rd house I'm buying and Lora made it so easy. Even before starting the process Lora made sure she new what I was looking for in the house as well as the area. I am so happy with my current house and can't thank her enough for her recommendation. I would use Lora every time in buying a house as she makes the whole process so easy.
Anonymous
Lora Wejnert was our agent and was extremely helpful in the process of buying a home in Ridgewood, NJ. Lora was always available via phone, email and even text messages and always quick to respond. She helped us negotiate the price on the home we were pursuing and made sure to always provided reassurance once we went into Contract. We would definitely recommend Lora to all potential homebuyers in North Jersey!
Angelie Zaslavsky
As first time home buyers, we lucked out getting Lora as our agent. We had cast a wide net to find the right town, school and property for our family. After all it wasn't just a house, but our quality of life at stake. Lora was on top of it all from day one. She helped research the neighborhoods, brought energy and positivity to every interaction, and managed to make us feel like we were her only client. She got us to viewings very quickly and guided us through a very fair negotiation process – in a market where homes seemed to be flying off the shelf. In short, she's awesome! I highly recommend Lora and would work with her again!
J Kawash
Lora was such a pleasure to work with. She is attentive, personable, and knowledgeable. She made the process of looking for and finding a home both easy and seamless. Lora truly cares about her clients and their best interest; I would highly recommend Lora to anyone who is in need of a dynamic real estate agent.
M Wejnert
We have had the pleasure to work with Lora first as a Seller's Agent and then as a Buyer's Agent. We have found her to be competent and knowledgeable about the real estate market as well as the communities we were searching. She is a dynamic young professional who efficiently helped us sell our home within the first week! As the Buyer's Agent, she took the time to carefully listen to our concerns and understood that we were looking not just for a house, but searching for our next home. Lora skillfully guided us to other professionals who also aided the other aspects of the buying process. Currently, as a member of KW's Gubb Team, she has now enhanced her resources to serve each of her clients. Lora's perspective and honesty was also a valued sounding board as we toured many homes. She was an invaluable asset to the purchase of our new home.