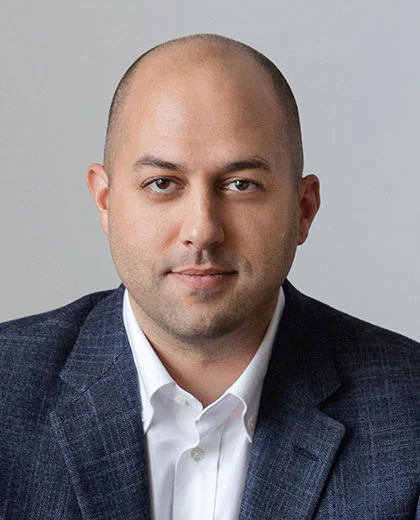 Lead Buyer's Agent
As a lifelong Ridgewood resident and lead Buyer's Agent for The Gubb Team, David Gubb provides his Buyers with an in-depth perspective on neighborhood nuances and Homes For Sale in the greater Bergen County area. With a precise pulse on local market trends, keen negotiating skills, and focus on financial protection, David's outstanding and numerous reviews are a testament to his client's appreciation for his invaluable guidance as their loyal and tenacious advocate.
David and his Team of Buyer's Agents expertly counsel Buyers in all aspects of the purchasing process from the initial research to winning the home in a competitive environment, financing, and inspection. The Gubb Team Buyer's Agents remain your source after closing in furnishing valuable resources and advice.
While attending Northeastern University, David recognized the need to supply Boston students and apartment residents with Wash & Fold services. The start-up exploded in popularity where he successfully exited after graduation. He then joined a new venture where he became an equity partner in a sustainable energy training company to satisfy green certification requirements in the construction industry. Nicknamed "The Stat Man", David brings his entrepreneurial spirit along with strong communication skills, managerial expertise, and finance background to his client's benefit.
Sydney H
My husband and I worked with David Gubb to find our family's forever home. I cannot recommend him enough. 5 stars in every category can seem a bit unrealistic, but I can confidently say it's accurate. To outline each segment on our rating of David Gubb and The Gubb team: 1. Local knowledge - I grew up with David in Ridgewood but even with that initial knowledge he was able to provide us additional information that was invaluable in our ultimate home decision making process. 2. Process expertise - with this being the first home either of us had purchased, we were a bit overwhelmed at that thought of all the work we needed to do in order to buy a home, but David was with us every step of the way and made the full process as easy as could be and made sure we were clear on everything the process entailed. Working with David made the process much less stressful than it could have been. 3. Responsiveness - Simply put, we were able to reach David anytime we needed anything and he was also proactive in reaching out to us throughout the process as well. We are still in communication with David even after we had purchased the house. 4. Negotiation - The negotiation process was quick, easy, and David helped us to get an accepted offer at a price we were comfortable with along with important items included in the deal that were crucial to us. More crucial than this aspect was ensuring that items negotiated in our deal were fulfilled and he really looked out for us to make sure our deal was executed as promised. He's a very friendly and pleasant guy to work with, but also no pushover and really fights for his clients. As a summary, I'd recommend David Gubb to anyone looking for a new home or working with him in any capacity. He's someone that you really want in your corner and is not a realtor that tries to rush through the process just to collect a check. When the time comes for me to do another real estate transaction, I absolutely plan on working with David again.
Evelyn Bunimovich
My husband and I just closed on our house and we know this would not have been possible without David! After losing a number of homes in bidding wars with another agent, we had accepted that we would not find a home this year. We came to David after actively looking and bidding for a year without success. Within one outing with David, we had found our home and had our offer accepted. David is exactly how he is described in these reviews - he is excited to see and show homes, he is extremely knowledgeable, and he works tirelessly. David called our attention to a house we otherwise would have overlooked, and helped us to see the "after" - what the home could be. He gave us good insight into improvements we could make without costing a fortune. David always made himself available to us whenever we needed him, and was an invaluable resource throughout the entire purchase process. David's knowledge does not end in Ridgewood; don't hesitate to contact him for Wyckoff, Ho-Ho-Kus, Glen Rock, etc. In short, David went above and beyond, and we couldn't be happier with our experience
Wilson Wu
David is the most professional agent I have ever met during my home purchasing. He provides clear, on-point advice and thinks from the client's position. He has excellent offer negotiation skills, including great and detailed suggestions on offer making, tracking with the seller's agent, and taking proper reaction to make the offer accepted. He also has tons of contacts to provide help at the closing stage. I strongly recommend him as the top agent in Glen Rock and Ridgewood NJ area.
Alex Kirov
We reached out to David after reading his reviews from other buyers and I am so glad that I did. Prior to traveling to Ridgewood/Glen Rock, we asked him to research some homes that we thought we would like. We were impressed by his knowledge and diligence in researching properties that met our criteria. When we eventually met in person, he was prepared to help us deal with the current state of the market and opened some other possibilities we had not considered. After seeing 2 or 3 homes we began to narrow down where we wanted to look. With a competitive market we saw a house that we knew would have multiple offers. With David's guidance and his experience with local agents we had an accepted offer. David was always available and easy to get along with. He gave us lots of great tips along the way while helping us find the perfect home; he also has amazing negotiation skills. Trina was instrumental in helping us understand our paperwork and getting things taken care of with our offer. We are extremely happy with our new home and the experience that David and The Gubb Team provided us with. They were welcoming and friendly. You will feel that you are browsing homes with a good friend who isn't afraid to tell you the truth. I highly recommend David Gubb to help with your home buying experience.
EHC
David has an edge in my opinion as a 2nd generation resident in town as well as a 2nd generation agent in the business. He is a very rich source of knowledge and experience. He understands all the angles and all the details necessary to help you find the property you're looking for. He is incredibly motivated, responsive and will collaborate with you and your family to not only get the property you want but also educate you and advocate for you every step of the way.
Miranda C
If you are looking for a buyer's agent in Ridgewood or the surrounding towns, look no further. David Gubb is an outstanding realtor that will help you find and secure the perfect home. Our home search in Ridgewood began in May 2020 after a job opportunity came up in NY, creating the need for us to move across the country from the west coast. With the world in the middle of a pandemic, I knew that finding the perfect home for our picky family of 5 was probably not going to be an easy task, and we would need an excellent realtor. I did a lot of online research hoping to avoid winding up frustrated and disappointed, and ultimately decided to give David a try given his consistent 5-star reviews. Ultimately, David was able to find and help us secure a home that was perfect for us and in a prime location while avoiding a bidding war through his own proactive research, his connections with other realtors in the area, and his excellent negotiating skills. We have now been in our house in Ridgewood for about a month and David continues to be a great resource and friend to us. We could not be happier with where we wound up and are thankful for all of David's hard work to make this tricky and difficult home search end perfectly for us!
Justin Labier
David has been a great partner from the beginning of our search process, through closing, and beyond. Our partnership started when he responded very promptly to an online request in late 2017 when we wanted to receive education on the different Bergen County markets that would best fit our family's needs. As we narrowed our search to Ridgewood, David's knowledge of the town and its various neighborhoods proved invaluable in focusing our search further. As we progressed through the pandemic the local market became more competitive with fewer options to choose from. David made sure to keep us on track with our original needs and budget and introduced us to an off-market new construction opportunity which we were able to lock in at an attractive price. Throughout the process, David and The Gubb Team were very well organized and responsive. Following our closing, David continued to provide us excellent support as we settled into our new home in Ridgewood. We will highly recommend David and the team to those buying in the Ridgewood New Jersey area.
Michelle Kaylor
Working with David was fantastic! His intricate knowledge of Ridgewood and the surrounding area was so helpful since we were purchasing a new home from halfway across the country. He answered all our many questions, was quick to respond, and reduced the stress of our remote shopping. . We were able to lean on his negotiating skill and expertise and got a home in the area we wanted! Professional, knowledgeable, and upbeat. Such a great experience! Make sure you take up all his suggestions for local eateries too!
Ashley Christina
I can confidently say that there is no one like David Gubb. He is a talented, trustworthy advisor and the highest caliber real estate agent. He is honest and responsive but above all else works as your advisor and does NOT push a sale. He is balanced and points out considerations in every home he shows you. He is always looking out for his client's best interest and finding opportunities to negotiate on your behalf. You will not regret working with Dave. Simply the best!
Lucyk Family
David Gubb is a consummate professional. He made the process of locating, viewing, choosing and buying a house in Ridgewood a real pleasure. His no-pressure approach and individualized attention to us during our search was greatly appreciated. He was always available to answer questions and never failed to reply to our texts, email and calls in a timely manner. David really paid attention to finding potential properties that fit our requirements which saved us time and made it easy to make our final decision. We are so happy with our new property. We highly recommend David and will not hesitate to use his services in the future. THANKS for finding us a wonderful home in Ridgewood, New Jersey!!
Tanya Hryhorowych
David has in-depth and personal knowledge of both Ridgewood and Glen Rock and helped us envision living in each house and neighborhood as we walked through them.He gave us upgrade and design suggestions and made sure to listen to all of our feedback and preferences in each home. He shepherded us through bidding wars and when we found our dream home he made it happen and we got the house. David went above and beyond as our agent throughout the rollercoaster process of buying a house and we couldn't be happier with choosing him.
MJ Jepson
David went above and beyond in all aspects as we searched for our new home in Ridgewood and Glen Rock as he was always available to help and guide us through the buying process. Having David on our side made everything easier and put our minds at ease. He was extremely helpful, friendly, and professionally focused on our best interests and finding us the right house. I strongly recommend David, great guy (and agent)!
Lin Cong
David is the best agent we've worked with during our house hunting journey. He is incredibly professional, honest, and provides great service for his clients. We looked at homes with him in Ridgewood, Glen Rock, Wyckoff, and Ho Ho Kus and he knows those towns like the back of his hand. If you're looking for a home in Bergen County, he would be your guy. Like many of the other reviews on here, we would give David more than 5 stars if that was possible!
Caroline Trimble
We completely trusted David throughout the process and 100% felt that he had our best interests in mind with all recommendations and opinions when he guided us in our first home purchase in Glen Rock, NJ. He was extremely knowledgeable about the local area and home buying process. I would recommend David to anyone buying in the Glen Rock / Ridgewood area!
Seijoon Park
David has a deep well of experience and local knowledge to draw from, and his intimate understanding of the Ridgewood market was incredibly helpful for us moving from the NYC area. We were actually introduced to David via a friend that lives in Ridgewood, in addition we saw his online presence and had been impressed by his track record and the testimonials of the many other clients. David Gubb helped us this winter find a house, and delivered everything we could ask for in an agent. David listened to what we were looking for and got us showings early in the process--a critical advantage in a limited inventory market. His easy going demeanor built both our comfort and confidence throughout the process, and helped us find and close on a house that delivered on our needs. Buying or selling, David is a great advocate and advisor that we highly recommend.
Yelena
It was the best decision we made to partner with David in our search and purchase of our house. David is knowledgeable of the market, strategic and thoughtful throughout the process, responsive, always present, and follows through with requests/questions. Honestly, if it was not for David, we would likely still be searching for a house, especially in this tricky market. Thank you, David!
Bo Zhang
Dave is by far, without doubt, NO question - the BEST real estate agent I have ever worked with. If Dave is your agent, you are in great hands! He brings an unparalleled combination of experience, perseverance, responsiveness, warmth and intuitive insight into exactly what's required for a stress-free experience from start to finish! No need to look any further - I would give Dave 10 stars if the option was available. Thank YOU, the Gubb Team!!
Xuan Lin
David and his team are an absolute pleasure to work with! While working with him expect to be treated with courtesy, professionalism, and respect. David helped us look for a home in a town we had never been to. So on the first day we met, David was kind enough to give us a tour of the town. He shows us local restaurants, parks, landmarks, etc. You can always count on David to have you back. On a deal we back out due to concern on an issue discovered during inspection (nothing major) David definitely backed us up and really took the time to explain everything to us. He definitely cares for his clients and goes beyond the expectations of an agent. In the end, we have our lovely home and would definitely recommend David for anyone looking for a new home in Glen Rock/Ridgewood area! P.S Always go with teams/contractors David recommended!
Hannah
I typically do not write reviews for products, people, or sites but I am pleased to take the time to write one for David and The Gubb Team. David was our primary point of contact for listing our home for sale but we reaped the benefits of the entire Gubb Team. The whole team descended on our home and gave expert advice on what it would take to maximize interest in our listing and, ultimately, to receive top dollar for our home. I won't sugarcoat it - we had to put in A LOT of work to make it happen but The Gubb Team worked extremely hard right along side us. They guided us along each step of the process and connected us with a wealth of local resources. We received overwhelming interest immediately when the listing went up and had multiple offers after just one weekend. Even if we had not been so pleased with our final offers, we would still be writing this review because of how pleased we were with the Gubb Team's sale of our home. Thanks for making a stressful process so smooth for us!
Sudarshan Mandayam
If I had to summarize our experience of David Gubb's services, it would be "above and beyond"! From the get-go, when we met for the first time, he spent over an hour understanding what we were looking for in a house. Firstly, though we have lived in Ridgewood for the past few years, David could educate us on the nuances of the various neighborhoods and streets in Ridgewood. David has lived his entire life in Ridgewood and is arguably the best person to educate anyone looking to buy property here. Secondly, David's expertise goes way beyond an understanding of the neighborhood. He is truly knowledgeable on the various aspects of home design, architecture, construction and offered valuable information about each house. When he showed us houses, he described the strengths and weaknesses equally and never pressured us into buying anything that was not a good fit. David has the uncanny ability to not just see a house for what it was, but for what it could become and what needed to be done to get it there. For every house David showed us, he helped us understand the cost and effort involved in any improvements we might have to make. Thirdly, David is a master negotiator and was able to secure the wonderful property that we now call our home at an attractive price, in a multiple bid scenario. Fourthly, David has excellent relationships with other agents, who like to work with him as he is so professional and easy to work with. This is very important as it increases your chances of obtaining the property that you want in a Seller's market. Fifthly, David has a roster of people we could call upon, and made referrals not just during the process of purchase, but even after we bought the property. For example, we were looking for HVAC contractors and electricians to assess how much work needed to be done in the home we were looking to purchase. David not only provided a very accurate estimate of the costs but also referred us to excellent contractors who are now performing the work for us. Lastly, David's ability to find solutions to every problem that came our way is unparalleled. There were so many hurdles that we had to cross, especially during Covid-19, and David navigated all of them exceptionally. To conclude, David is a pleasure to work with and he is sincere in trying to do the best for his clients, even after the sale is completed. If you are searching for an agent to help you secure the house of your dreams, look no further than David Gubb!
K Kim
5 STARS ACROSS THE BOARD! For David Gubb We were looking at property in Ridgewood for several years and decided to fast-track the process this summer, but didn't know which agent to partner with. We were lucky enough to have reached out to Dave (after seeing such stellar reviews online) and he provided amazing insight on the market, town, etc. He is very into making each appt/meeting a teachable one (ex: "Is this property a contender? - Great! But we may have issues with x, y, and z"; "...this property is not it for us- but let's learn about a,b, c while we're here..", "it's rare to find something like this..") He has deep roots in Ridgewood and knows the surrounding area/towns extremely well. You will definitely be in great hands with Dave, he will be focused on your search (even though he has so many clients) while being a kind/funny/normal human being. The Gubb Team is where it's at - and I've already been recommending them to friends and neighbors. Also, he sold our property in DAYS, which is the norm for them! The amazing (& countless) reviews are a testament to the experience you'll have. We wanted a "killer" agent who knew the market, had amazing negotiation skills, and was easy to work with (because you will be spending a good amount of time with one another!!) - and we're so thankful we worked with him!! Again, would highly recommend!!
Sanjay Patel
If you want an exclusive Ridgewood new construction home David Gubb is the only Realtor to speak with. The builder who David directly works with constructs 10-15 new homes in Ridgewood/Glen Rock per year. Ultimately David is the greatest real estate agent ever!! He started working by taking us to his Ridgewood office and walking us through the map of the area, the home buying process, commute, and much much more. Then, he drove us through the different sections of Ridgewood to get a "feel" of the neighborhoods to understand our targeted goals. He did an amazing amount of groundwork with me before he even showed me my first potential house. Clearly, David understood my needs because he proposed an off-market new construction home that we ultimately placed an offer on. After going under contract, he continued to be supportive and offered a lot of advice on the design and functionality of our family's new home. We are very thankful to David and the entire Gubb Team for their expertise and effort in finding us our forever home. David is the consummate professional who truly puts his clients' interests first.
Mel Murcia
David guided us through the purchase of our very first home through every single step of the process. He's a local of the area and has great recommendations for local businesses. He was super responsive at all times with questions big and small. Please choose David, you won't regret it.
Theresa Cheung
David made our move to NJ during the pandemic feel easy as he helped us with 4 real estate phases: pre-buying, renting, buying, and renovating. He is easy and fun to work with, very knowledgeable of the area and listens to his clients to understand their needs. He is very attentive and always available if you have any questions, which makes you feel like you're his only client. I say he helped us with "pre-buying" because we knew nothing about NJ, but David showed us the ins and outs of the town and reassured us this was the right town for our family. He helped us with a rental, find our future home, and even recommended architects and contractors for our future renovations. He and his team went above and beyond to make sure we had all the tools and resources needed from start to finish- plus some. David will sell you a dream- your dream house that is!
Jason Lansdown
After a great experience with David and The Gubb Team in buying our home, we chose to approach him again in the sale of it. Our experience was just as great as our experience buying, if not better. The Gubb Team looked after us from start to finish and went above and beyond repeatedly. David is fast, responsive and helpful beyond belief! We would highly recommend David and The Gubb Team Thank you!
Miranda Cantine
If you are looking for a buyer's agent in Ridgewood or the surrounding towns, look no further. David Gubb is an outstanding realtor that will help you find and secure the perfect home. Our home search in Ridgewood began in May 2020 after a job opportunity came up in NY, creating the need for us to move across the country from the west coast. With the world in the middle of a pandemic, I knew that finding the perfect home for our picky family of 5 was probably not going to be an easy task, and we would need an excellent realtor. I did a lot of online research hoping to avoid winding up frustrated and disappointed, and ultimately decided to give David a try given his consistent 5-star reviews. As it turns out, I chose right! I reached out to David online and he quickly responded and arranged for an initial phone conversation. We spoke for over 90 minutes! By the end of the conversation, during which he clearly made an effort learn all about my family's personality, preferences and needs, I felt confident that David understood us, and based on information that he shared with me, that he would be an extremely knowledgeable, hard-working and honest realtor and advocate for us while also being a fun person to work with. Our home search lasted for almost three months and was done almost completely remotely, except for one in-person meeting in early June. During this time, David proved to be exactly what I expected and more. Inventory in Ridgewood was extremely low, there were bidding wars on any new listings, and our time was limited as we needed to be in a house by the end of the summer. David kept us calm by always making himself available day or night and staying attentive to and patient with us. He would FaceTime us through new listings immediately and thoroughly, even bushwhacking in a backyard so that we could fully understand the property. He discussed different neighborhoods within Ridgewood in detail and provided an honest assessment of each house we considered, listing pros and cons and details about the house and/or area we would not know to think about. His exceptional knowledge of Ridgewood and the surrounding areas, his deep understanding of the tricky housing market that existed at the time, and his extensive network of connections within the area (he seems to know everyone, probably since he grew up and still lives in Ridgewood) turned out to be extremely helpful to us. And throughout the process, David made sure we felt in control, confident and knowledgeable even though we were across the country. Ultimately, David was able to find and help us secure a home that was perfect for us and in a prime location while avoiding a bidding war through his own proactive research, his connections with other realtors in the area and his excellent negotiating skills. We have now been in our house in Ridgewood for about a month and David continues to be a great resource and friend to us. We could not be happier with where we wound up and are thankful for all of David's hard work to make this tricky and difficult home search end perfectly for us!
Kerri Towers
David Is very knowledgeable and helped us through some very strenuous times. He is the person you want on your side. We look forward to working with him again in the future
Ashley Cosentino
David and Lora were the perfect team as we began our home search in the Ridgewood area. After switching gears from our search near Summit, they jumped right in to help get us up to speed on the Ridgewood market and all we needed to know about the town and surrounding suburbs.
Nick Rivadeneira
I can't say enough about Dave!!! We had already been working with another broker and I was trying to get more photos on a property I was interested in. Dave picked up the phone on behalf of the seller and started giving me insight into Ridgewood that I never got from our broker at the time. By the end of the call, I told him that we wanted him as our new broker ASAP. Things that really stood out to me: - Incredible knowledge about the Ridgewood and Glen Rock markets. He and his family are long time residents and can tell you the history of each area, where the market is moving in every little pocket and how competitive a house is relative to the surrounding houses. - Deep network. He seems to know everybody. This plays a role when negotiating with sellers agents. - Strong negotiating abilities. He gave us the advice that led to us securing the house of our dreams and avoiding a bidding war. - Attention. We've worked with other brokers and they'd be texting or taking calls while they're with you. It meant a lot to us that Dave would give us his full attention.
Alexandra Kutner
David was very responsive and knowledgeable about the Ridgewood market. He set realistic expectations with respect to prices and knew where houses were going to end up trading. He assisted us with a tricky negotiation which resulted in the purchase of a beautiful home we will enjoy for years to come! He also is a wealth of information for vendors and is always happy to help. If you are looking in the Ridgewood, NJ area, I would recommend working with David.
Madiha Malik and Hussain Manji
David was an absolute pleasure to work with and incredibly knowledgeable about the town. He took the time to show us the entire town, talk about the pros and cons of almost every street/house, and answered every single question we had. He was able to set up appointments quickly and remained flexible given our busy schedule. David is extremely knowledgeable about competitive markets like Ridgewood and Glen Rock. There isn't a street in Ridgewood or Glen Rock that David didn't know about. He also helped us look in a few of the surrounding towns and knew just as much about them. It was incredible how available David was to answer all of our questions and guide us through the entire process. When it was finally time to buy the house we liked, David helped us negotiate and was with us every step of the way. His entire team was super helpful and made the whole process very smooth and painless. We recommend David Gubb from the Gubb Team without hesitation to whoever is looking for their dream home, especially in a competitive market such as Ridgewood!
Erin Rose
Dave, is the best of the best real estate agent in Ridgewood and the larger Bergen County area. We were looking for a house in the heart of COVID, and Dave impressed us from the start. Incredibly knowledgeable about the area and about homes. He pointed out details that I never would have thought to consider or ask about, especially as a first-time home purchaser. He didn't oversell, and instead provides helpful solutions and ideas. We were very open to new construction, and Dave knows how homes are built and how to build and design a great home. Dave responds almost instantly, day or night, 7 days per week. We can't recommend Dave enough
Cate Schappert
David helped us purchase our new home and sell our old home in record time. He is a fantastic realtor and now a friend. Despite being extremely busy he always made time to answer our many calls, texts and emails very thoroughly. He is super knowledgeable and made us feel safe knowing he and his team had our best interests in mind always. David helped make the buying and selling processes as smooth and painless as possible. We couldn't recommend him more!
Jin Cho
A very professional team with talented individuals who understand the business and what customers want! It was a pure joy to work with David and Christine in my home buying experience and they made sure that I was in good hands so that everything will go smoothly even during the unprecedented time we have with the pandemic. Highly recommend to anyone looking to buy/sell homes in the area!
Anonymous
With his passion for clients and in-depth local knowledge, he understood exactly what our family was looking for and helped us to find a great home. It was wonderful to work with David for my home buying experience. Despite many inquiries and requests, David stayed focused and responsive every step of the way and made sure that things were taken care of in a timely manner. We felt lucky to have him as our realtor and highly recommend him to anyone!
J Frantzman
David Gubb and his team are simply the best Realtors in the area. From the start of our search to the closing David was knowledgeable, efficient, and a pleasure to work with. He has a great grasp of the market, and always had sound advice when asking his opinion. Not only was he professional and polished, he was also very understanding and patient when it came to what we were looking for (neighborhood type, environment, price range, and timing of our move). His team and support staff were amazing as well. Clearly, he has all their systems in place and has his business down to a science! The negotiation was smooth and after going under contract, he gave me a lot of confidence that the transaction would be smooth. Thanks, David Gubb for all your help. I would highly recommend David and his team for any real estate needs. He's really easy to work with and has incredible knowledge of the area.
Hector O
The process of purchasing a home is very stressful and filled with unknowns. David assisted us each step of the way, providing guidance and insights throughout each step. Our search took about two years before we finally found a house that suited all our needs. David's experience and negotiating skills made it possible to get us the home we loved at a fair price. Lastly, in the process towards closing different professional services are needed from inspectors to lending, just remember David's famous quote: "I got a guy for that". Thank you to the entire Gubb Team.
John Reilly
Dave was a pleasure to work with. He helped us from start to finish and was very responsive to our requests and needs. He is a skilled negotiator which is a plus. Dave has a lot of great contacts with contractors and is always available to make connections
T. Day
David is a Top Shelf. Helped me in ways I didn't know I needed. Right there in response time with all the info you need. Best buy-side broker I have ever used.
Oliveira Family
I don't write reviews... However, David is phenomenal at what he does and I felt like I had to share! When it comes to location, he's the most knowledgeable realtor in the game! We weren't first-time home buyers, we were looking for a smart, efficient, and truthful person. David was the perfect fit! He's extremely good at every aspect of this process and he's truly a nice guy on top of it all. His input is indispensable and unmatched. He was always available to take our calls and was extremely responsive and flexible with our schedule. I highly highly recommend him!
Cory Sexson
When we were looking to relocate to Ridgewood, we wanted someone who really knew the in's/out's of the location. David was fantastic to work with and was a perfect fit because he grew up in Ridgewood and still lives there! His knowledge of schools, the town, etc. was invaluable. He was also extremely responsive and flexible with our hectic schedule. I highly recommend him!
Anonymous
I never write reviews. However, I feel compelled to write one for David and his team after purchasing a home with him. When we bought our first house, I was quite certain that buyers' agents add very little value and we would be better off going without one. When the time came to buying our "forever" house, we tried the same approach. We went to a number of open houses without an agent, but could not find anything we liked for some time. That's when a friend recommended David and his team so we thought "Why not? What do we have to lose?" In short, David was instrumental in our recent home purchase and I don't think we could have bought our home without him. Here are some of his key strengths: - David is extremely knowledgeable of the Ridgewood / Glen Rock area. He provided us with a lot of background regarding the neighborhoods, schools, location desirability, etc. which we would otherwise not be aware of. Due to his connections in the industry, he at times would show us houses that have not been even listed on the market. - We never felt any pressure to buy. David spent over a year showing us houses without even a hint of pressure to settle on a house we did not love. Nor did we feel any pressure to buy a house in a higher price range. - David has a vision of what the house can be if renovated and/or expanded. To me personally, this strength was critical. Before working with David, if a house did not fit our long "must have" list we would have to pass on the house. When seeing houses with David, he would suggest possible renovations and their approximate cost. As a result, a house that before was either a Maybe or a No to us, could become a Yes. This increased the pool of houses that we would potentially consider significantly. With a long "must have" list for a home, this proved to be of tremendous value. - David is a master negotiator. David knows the market very well and would not let us overpay on houses that he thought were overpriced and would ultimately be priced lower a few months later. He negotiated the price of the house we ended up buying significantly below what I was ready to pay for it. You definitely want to have him on your side when it comes to making an offer. Buying a home is not easy - I felt much more confident knowing I have David watching my back throughout the whole process. We would not hesitate to recommend his services when buying a home.
John Zuo
My wife and I were looking for a single family house and had no clue what / where to look for. David is an amazing agent! And I just finished closing as a buyer on Friday with David as my agent. I had initially requested a house tour for a property online in Feb, and David called me after 10min! He invited us to his office on that weekend and spent hours understanding what we need, what we like, and what the nearby towns are about. Through the 8 months of searching, quite often I asked him to compare new houses on market. He was always patient and able to thoroughly explain the pros and cons of each choice. I was impressed by how knowledgeable he is on real estate as well as the Ridgewood area market! I was also impressed by his negotiation skills. He was able to drive down 10% off the listing price! He fights for the client and strives to maximize his client's benefits. He gave his client space and never made the client feel like being pushed. He offers his client more than a typical realtor does as he is always willing to help you analyze the potential of a house and how to reach that potential. David is also very professional, responsive all the time and super patient! He is also into details and noticed quite a few flaws in some houses which I would never be able to tell. I trust him and his team 100% and also hired his team to list my previous property! I would recommend David and his team to anyone looking for a realtor in the areas they cover! Hire David if you need a real realtor with 5-star service in Ridgewood or surrounding towns! The Gubb Team rocks!
Wu Sok Yi
We just closed on our dream home and it's all thanks to David Gubb! If you're on here searching for the best realtor in Ridgewood (if not all of NJ), you've found him! I find that some reviews aren't always accurate, but believe the hype of these reviews because it's all completely on point. We honestly cannot say enough good things about David and his team. When buying a home, it is crucial to have a knowledgeable and experienced realtor by your side. Any realtor can be friendly, but to have a realtor who actually listens to your needs, is proactive, and really knows the ins and outs of the market is key to having the home-buying process go as smoothly as possible. The first time I reached out to David, he immediately gave me a call back and stayed on the phone with me for the better part of an hour. By the end of the conversation, I just knew we found the man we wanted to work with. As we started looking at houses, it became more evident that we were in good hands. I love that he never pushed us to buy a home that he didn't believe was right for us, even though it could've been an easy sell to convince us and tell us otherwise. Each home that we looked at, he would give us ideas, point out pros and cons, things we didn't even think to think of. He always showed up whenever we asked, random time or not, rain or shine. Finally, we find our house. The house is too perfect for us to have enough confidence to put in an offer. It was at the top end of our budget and we had a feeling that the house would sell for even more than asking price. With David's guidance, we crossed our fingers and gave it a shot....and WE GOT IT! The sellers had received multiple offers with higher purchasing prices and yet thanks to David's negotiation skills and name, the sellers accepted ours! I was speechless when David called to tell me the news. David always made us feel like we were his top priority, no matter how busy his schedule was. I mean, this guy would even call to check in on us while on vacation! Immediate responses to our billion questions - just super professional and efficient every step of the way. The man is a wealth of knowledge and also has all the right connections - whether they be lenders, contractors, etc. I honestly don't care to write such long reviews, but I felt like I really needed to for this one in hopes it'll help some other family in finding an amazing realtor to reduce the stresses of going through the process of buying/selling a home. You seldom encounter businesses (not just in real estate) that provide the level of service and satisfaction like The Gubb Team does. Is it weird to say I love you to your realtor? Well, we do. We LOVE you, David Gubb! This is our second home but the first house that actually feels like a home. My family and I are so happy. We are so grateful for David and his team. Thank you guys! August Family We worked with The Gubb Team to sell and buy houses. On the buying side, David Gubb helped us find a very nice house within our parameters and Chris helped us better prepare for our listing and got multiple offers. There was a complication because of an abandoned oil tank we were not aware of but she was able to find a very responsive company to deal with it and we are happy with the result. Overall I really enjoyed worki
Kyle Sloan
Whether you are a first time home buyer or upgrading from a starter home, you need to speak with Dave Gubb. Our family would highly recommend Dave and The Gubb Team to find, sell and purchase a home in Ridgewood. Dave and his colleagues helped us stage, sell, buy and design on short notice to transition our newly expanded family into our forever home. We were under contract in less than a week to sell our home of six years above the asking price, and resettled in a newly built exclusive listing shortly thereafter. During the design process, Dave was available at all hours to provide valuable input regarding finishing touches on our tile, lighting, cabinetry, floor finish, and paint color selections. Dave and The Gubb Team offer a first-class experience when buying or selling and deliver results for their clients
Denise F.
David & Christine Gubb (son & mother) are amazing people who have an awesome team, The Gubb Team. This was the first time selling our home so we needed some extra tender loving care and that is exactly what we received when we came on board to work with this wonderfully talented group of people who are highly professional, organized & talented individuals sensitive to our needs.. Bring all their talents together and you have got a group of people who collectively work together with the common vision of selling and/or helping you buy your dream home. We never felt alone during the whole process of selling our home because there was always Chris, David, or a team member to help us out with all of our questions and concerns. Selling and/or buying a home can be a very stressful situation but when you have the backup we had and you trust the people you are working with then that is half the battle. Our home was beautifully staged, put on the market, and after the open house we received multiple offers. Our home sold within a few days & we now live in Georgia. What can we say, you guys are amazing!! Thanks for all your hard work. We thank you from the bottom of our hearts. What an amazing journey to be on with all of you. You guys are the best!!!
Amanda Montesano
My wife and I met David Gubb through a Keller Williams agent out of Manhattan who we've entrusted over the years for apartment and office rentals. Now it was time to buy a house, and it was an exciting and frightening experience at the same time. Our Manhattan agent interviewed several agents in the Glen Rock area and felt that David would be the best agent for our needs. Two things about David's bio made us comfortable right away. David was the #1 top agent in the community and was born and raised in the area. Before hiring an agent, we did some home searching on our own and were quite frustrated with what we perceived as a lack of suitable homes in our price range. David immediately understood what we were looking for and said he could help us - and that not to worry, you will find the ideal home for your family. Over the course of 5-6 weeks, David showed us multiple houses within the geographic area we were looked at, within our budget, along with some exemplar homes outside our parameters designed to help us understand how homes were priced and what modifications could be easily made to characteristics that we didn't like. When we were ready to make an offer on a home. David provided excellent step-by-step strategic advice on how to proceed forward. He answered every email and phone call quickly and was always available during the evening and on weekends. He leaves his cell phone in the car when showing a property, so unlike some other agents, he will never ask you to hold on for a call or text. He arranges his schedule so there is always time between showings for him to respond to his other clients. His customer service skills are second to none, and I now try to emulate them in my own profession. While we were outbid on the first house we placed an offer on (this is Glen Rock after all), David told us it was a blessing in disguise. He was right. Instead of consoling us, he gave us a pep talk and shared his views on what was currently available and what we could expect to come onto the market in coming weeks. In less than two weeks we placed a successful offer on the place we will call home for years to come. We ended up with a better home, in a prime location, for less money, and coincidentally the extra two weeks allowed us to take advantage of the dropping interest rates. I deal with a lot of professionals in my business. And I rarely write reviews, but I feel it is important for people in the Glen Rock and Ridgewood areas about to embark on a competitive home search have the best person on their side, David Gubb. David and his family have a long history in the Glen Rock area, and I would highly recommend David Gubb to anyone looking for a home in Glen Rock or Ridgewood Larry Simon Dave and The Gubb Team are truly the A-team! We experienced them On both the buyer and seller side, and they were able to guide us along the process the entire way. From staging our old home and legal proceedings/negotiations to helping design our new home and everything in between the Gubb's provided excellent advice and guidance. If you are looking for a real estate team to take care of all of your needs, choose Dave and The Gubb Team!
Shi Xiao
David made the house purchasing process a lovely journey for us when we moved from New York to New Jersey and need an agent who knows the market, has patience, easy to communicate. David stands out among all other agents that we had interviewed. He grows up in Ridgewood and knows each street and house in the market. We really enjoyed driving around with David because we learn a lot each time. He's working 24/7 for the phone call and I got all my emails and messages answered almost instantly. David cares about his clients and knows what they need. Such a professional communication skill makes the whole process painless. His negotiation skill is Fantastic. We are very happy with the final price, which is $60,000 below what was asked. David also provides much useful information to help us settling into New Jersey. I highly recommend him to those who want to find their dream homes in New Jersey.
Shilpi Agrawal
David is an exceptional realtor. He has a complete understanding of the community and housing market in which he represents buyers and sellers. He is in constant contact with his clients of any new listings that have come on the market or that will be coming on the market soon. I always felt that David was showing us properties that were just coming on the market. David understood our needs and time frame and acted accordingly. As a first time home buyer, there is a lot to navigate and David was fantastic in helping us through the process. He was able to recommend a wide range of services including contractors, inspectors, lawyers, mortgage providers which is extremely helpful if you're going through the process for the first time. I would give David 6 stars on negotiations. He was able to negotiate a fair price for the house, especially in the difficult Ridgewood market. He is knowledgeable about all the properties he shows and is quick to get a response on questions. I absolutely would recommend David for all your housing needs. His honesty and integrity are an integral part of his character. He possesses all the qualities and skills you would need in a realtor.
E Klimowicz
After unsuccessfully working with several realtors, we finally found Dave. We purchased our first home through him and could not have asked for a better realtor! Dave was patient, attentive to our needs, very knowledgeable, hard working, trustworthy, and responded immediately. If you are looking for a realtor in Ridgewood or the surrounding areas this is your guy!
KT Mallon
David embodies all of the traits you want in a real estate agent, including integrity, hustle, attention to detail, understanding of the market, great network, support team, and a willingness to do the little extras… He does whatever it takes to make things happen. David was born and raised in Ridgewood, is involved in the community and has a vast knowledge of the town. He doesn't push people into deals and usually points out the good and bad of each place. On top of all of that, I believe he really LOVES what he does and that makes all the difference in the world.
Anonymous
David was extremely helpful every step of the way! He is an amazing resource and always willing to go the extra mile for his clients. We had a terrific experience. We started looking at homes in early January and closed and moved into our new home by mid-March. We have stayed in contact with David and relied on his recommendations for local services.
Kaori
I cannot explain enough by words how great David is! Not only my husband and I but also our three little boys liked Dave so much and enjoyed spending time with him. He is a true professional with amazing knowledge and negotiation skill, fun to work with, and extremely kind & supportive. As a first time home buyer, we had no idea how to start and what the entire process would be, but Dave has great knowledge in all areas buyers need (Realestate market, local schools, commute, home improvements etc) and always explains everything in detail and makes valuable recommendations. On top of that, Dave is very honest and a true-professional to encourage and support buyers to find their right place. We've met many other realtors before we narrow down our search to Ridgewood, and definitely Dave is the best. He never rushed us to make a quick decision and always supported us to find the right one for our family. He advised us how to consider all negatives and positives and what the right purchase and resell price would be of all properties he showed. He even showed his own house to help us to come up with more inspiration and imagination! (Who else can be such empathetic at that personal level?) All of these were extremely helpful to make our decision. Even after finding the right house, he cares about us and tries to help. He introduced us great resources such as inspectors, contractors, and stager to make sure our new home will be safe and comfortable. All in all, I highly recommend working with him for all future home buyers!
Thomas Mikolinsk
David Gubb was an exceptionally supportive partner in our search for a new home in New Jersey. David asks great questions and listens closely to answers from both of us, so as to quickly align on what a successful home search looks like. David is extremely strong at identifying and connecting with our needs, wants, and hopes, but also our concerns and worries. To his credit, David balances his advice and guidance while continuing to listen closely to both of us throughout the process. David is very accommodating in his schedule - we were living in the NYC area at the time, - David always made his time available. David is well-coordinated, transparent, efficient and yet managed to keep us calm, relaxed, and laughing. Without hesitation, we recommend working with David Gubb to anyone looking for a new home in the Ridgewood, Glen Rock areas!!
Mae Ibera
Professional, energetic, empathetic, unique customer approach, vast knowledge of Ridgewood —- these qualities gave us the confidence to work with him after interviewing several realtors. We had the pleasure of working with David Gubb on the purchase of our home in Ridgewood. David was ever patient in researching for potential properties and showing us around. We moved forward with the very first of many properties he presented to us. Our journey included the experience of waiting for the property to be constructed. He, later on, told us he knew all along it was the right one for us, and I thought he had the vision from the beginning because he LISTENED. David guided us during the entire process, sent pictures and videos as the property was being built, provided 360-degree guidance, including interior design, which, btw, all worked even when we doubted??. He was there every step of the way, sent many thumbs-up when things were going well, and honest opinion, delivered in the most clever way when warranted. David is well supported by a Team of professionals that continue to turn the wheels, making every part of the transaction fluid and painless. We highly recommend David Gubb for these reasons and so much more!
Julianna Kaplan
The home buying process can be intimidating, but David always took the time to explain the process and our options. His distinct knowledge of the town of Ridgewood, neighborhoods, and the surrounding community knowledge is unmatched. Most importantly to us, we never felt pressured to make an offer on a home - David gave honest feedback about whether a home seemed right for us, whether it was appropriately priced, and what the market for competing offers was likely to be. We would recommend David to anyone looking to buy in Ridgewood, Glen Rock or any of the surrounding areas!
Pavlo Lyovkin
Really hard to pick the right words to explain how great David is. He is literally everything you would want from a buyer's agent. Amazing area knowledge (Glen Rock, Ridgewood and neighboring towns), valuable recommendations. He is definitely not interested in making quick deals but will be happy to spend time with you until you find your place. He knows exactly what the right price is and how to point all negatives and positives about the property to the seller to get this price. He also knows the best inspectors and contractors which was extremely helpful. Moreover, the lender he recommended gave us a killer deal, so much better than anyone I contacted on my own. He never ignored or missed my question. He even told us he can find a babysitter for our baby. Literally, I have no idea what else a person can offer. David just makes things happen... Will recommend David 100%. P.s. feels good to sit in the new house and write this review
Joe Kardos
TLDR: David is a well-respected and well-connected buyer's agent who guided us effortlessly in our search for the right home. David always makes time for everyone and is always well-prepared despite his very busy schedule of touring with prospective buyers, appearing at home inspections, or attending closings. We had a few instances in which we visited an open house and thought the house could be "the one." Each time this happened, David responded immediately and carved out time to schedule and tour the house again, making sure to bring his vast knowledge and lifelong experience of living in the area and the content of a phone call he already had with the seller's agent so an offer could be assembled in minimal time if desired. David helps set a state of mind for how you can use the house and where the potential value of the house may lie. He uses each house as a frame of reference to determine the "barriers to entry" that may help to obtain the house over another couple or family. He is extremely honest and forthcoming while never being pushy, always assuring us that we will find the right house. Visiting houses with David is a worthwhile experience and an absolute must before any offer or commitment is made. David also works well with parents and others who tag along in the search. My parents were left with a glowing impression of David to a point in which I can now thank David for every time my father uses the term "barrier to entry" in everyday conversation! Well-liked and highly-respected among his real-estate peers, the phrase "David Gubb is our agent" at open houses typically elicits wide-eyed grins and genuine delight. This repeated occurrence throughout our search gave us confidence that David was the right agent for us, knowing exactly what it takes to not only find the right home but win the sale. We are convinced that David's bright personality along with his wealth of positive transactions with the same seller's agents helped secure the house we wanted. While he is well-connected to the community, he is also well-connected to local vendors and contractors. David provided solid recommendations for a lawyer, a home inspector, and an oil tank sweep contractor, all of who he works with regularly. David made the whole process feel "full-service," which helped avoid spending time finding vendors and the potential aggravation of going with the wrong vendor. David's list of vendors and contractors also extends post-purchase for items such as tree service and electrical, and he still responds with the same speed and sense of urgency even after the house purchase. Going with David as your agent is the best move you can make when finding the right home in the Glen Rock and Ridgewood area. David is not only an excellent agent but now our good friend.
Hugo Rodrigues and Hayley Eschenberg
David is truly an impressive and outstanding real estate broker. He brought all of his expertise to our home search to help us find the right fit for us in the most desirable location. He was patient and very understanding to all of our needs being a young family with a newborn and wanted to make sure that everything went smoothly and with ease for us. We were searching for a home for a while and when we met David, we found our home within a few short months. He knows the area well and was able to educate us on the area as well as being new homeowners. We highly recommend David and are grateful to have met him!
Melissa and Jason Lansdown
Outstanding in every regard. David helped us find a fantastic home and provided great insight along the way. It was our first home and he made sure that we were able to make it through every step with little to no issue. We will be recommending David to everyone and anyone who is looking for a realtor.
Alex and Carrie Gondris
As a British family in Ridgewood trying to buy their first house, David proved absolutely fantastic bringing insight, guidance and expertise to what is an inherently painful and complicated process. My family and I particularly appreciated the fact that David is born and bred in this part of the world and his family has a long history in this profession. He brings a refreshingly open and candid approach and was adept in identifying and negotiating our home purchase. I would highly recommend David for anyone interested in buying around Ridgewood; whether you want new or old, significant or little renovation, David and his team will be able to help you. He also comes with a great network to support pre and post purchase. Our thanks again David!
Gerard and Toni Monusky
We can't sing the praises of David enough. He was an incredible asset throughout the stressful home buying process. His local expertise of the Ridgewood/Glen Rock neighborhoods helped provide invaluable information as we were making our decision. He also showed patience and understanding and did not try to pressure us into a decision. All traits of an outstanding agent.
Sung and Claire Yim
Even in this age where reviews are plentiful, it's not easy locating an all-around superstar that will take care of all your needs and even ones you didn't think of. That gem for me and my family happened to be Dave. He deserves all the glowing reviews and accolades that he's accumulated, because he is just that good. Dave assisted my family in our search for a house in Ridgewood. Right from the get-go, Dave set up introductory meetings to educate us of local real estate valuations and pricing, market info, and an in-depth guide about Ridgewood and the surrounding towns. Immediately, my wife and I knew Dave was the guy who'll find us our next home. In the next several months, we went on numerous private showings with Dave. He would always provide his honest thoughts and insights that were tremendously helpful in narrowing down our choices. I also want to commend his patience in answering all of our questions and doing so promptly with enthusiasm! Dave was able to figure out our likes and dislikes, and he was able to locate us the house that we were looking for at our desired price point. This house ended up getting multiple offers, and with Dave's expertise in how to handle these situations, we ended up being the winning bid. Post-accepted offer, Dave worked his magic behind the scenes to get closing moving at a quick pace. Good agents act as the quarterback in being the liaison between all parties and Dave was exceptional. Huge credit goes out to him in getting our house closed in 30 days. Buying and selling a house is such a major occurrence in many people's lives. Because of this, a good agent will make or break how your experience throughout the process will be, and a great agent will act as your trusted co-pilot. Dave was mine, and I take great pleasure in endorsing him for your real estate needs.
Adam Shlahet and Caroline Berna
We were first-time buyers and totally out of our element. David helped my wife and I buy a lovely home in Glen Rock, NJ. After discussing our needs and interests, he showed us only homes that fit the bill. We wound up purchasing the very first home he showed us! He gave us a smart strategy and it worked. We'd been going to open houses for months, but as soon as we hooked up with David, the entire process happened super fast. Now my new family has a great house. If you're looking in the Ridgewood/Glen Rock/Ho Ho Kus area, I wouldn't hesitate to reach out to David Gubb immediately.
Mike and Joy Leff
David is the absolute best realtor that we have ever worked with. He is honest, straightforward, and ALWAYS available. He knows Ridgewood and the neighboring towns like the back of his hand, and he will spot a great opportunity when it comes up. He knew we were open to a home in need of renovations, and he found us the perfect fixer-upper property in a great neighborhood. He also connected us with a reputable builder and together they came up with some great ideas for the renovations. Trust me, you want David on your side when buying a home.
Kara and Aaron Miller
David helped us buy a house in Glen Rock. He knows the area well and didn't pressure us to buy in a hurry, which I appreciate. David anticipated which houses we were actually likely to be interested in, so none of us wasted valuable shopping time on duds. He was also able to suggest things we could push for during the sale negotiation and inspection processes.
Konstyantyn and Iryna Shcherbakov
David's knowledge of the local Real Estate market (Ridgewood/Glen Rock and surrounding towns) is unparalleled and as first-time home buyers, we would be absolutely lost without his help. David is an absolute pleasure to work with. From the moment we met, he was very thorough in explaining the home buying process and patient in answering all of our questions (some multiple times). David is very generous with his time regardless of the day of the week or time of the day. Buying a home in Bergen County at our price point is a terrifying process and David really helped steering us away from some questionable or overpriced properties and getting us in front of a great Lender/Lawyer/Home Inspector, etc. At the end of the day we were able to find a perfect place to watch our family grow – in great town, on a wonderful street and in a beautiful home. But it gets better. Even after closing David has been a tremendous help in resolving minor plumbing issue where he got the Seller to fix something at no cost to us. Also throughout the home buying process we had a pleasure of meeting David's mother Chris who is an absolute joy to be around. There is simply no better team to help you with Real Estate needs in Bergen County!!!
Everett and Emily Peroni
Dave was the best and the most helpful agent we could ever hope to find! He is a great buying and selling agent and really understands local real estate, pricing, home improvements, and the real estate process. He helped my husband and me buy a house in Ridgewood, and even though I was from the area - he taught us both so much about real estate valuation and pricing. He was also constantly accessible, I know he's going to miss the group texts with me and my husband constantly asking him questions, or our nightly phone calls when he made himself accessible for his thoughts and to answer questions. For a first time home buyer, he was incredible to work with, giving his honest thoughts, was very patient with us as we considered our options. He has great relationships across the area and people genuinely like doing business with him. He also thinks outside the box, helps you decide if you are looking to do renovation or are focusing on turnkey. We felt like he really understood us and our family's Needs. He also helped us facilitate through a really quick closing period. Can not recommend him enough, and super happy to have such a knowledgeable friend in town we can rely on to work with again in the future. He negotiated with the seller on our house to get us the best value possible and was quick to act! He also helped us find renters to temporarily rent out our house before we were ready to make the move by utilizing his connections in town and finding a family we were comfortable with renting our new home to. In summary - don't hesitate if you're looking for an agent in the area - he's got your back, knows the area, and will be fun and accessible to work with while helping you make a huge personal and financial decision that is the best fit for you!
Florent and Deborah Korelstein
David is a hardworking agent and cares for all his clients, but we always felt like we were his only clients, which was awesome for us. David is simply the best buyer agent! My wife and I worked with him to buy a home in Wyckoff. From the start to the end of the process, David was supportive and available at ALL TIME. He demonstrated excellent knowledge of the real estate market and home buying, with outstanding negotiation skills. He gave us very good advice and references (i.e. contact details of good lenders and inspectors) Most importantly, where he made the difference was during periods of stress. We were unfortunate to get several issues with the contract and paperwork steps to buy our home. David was our lighthouse in the middle of the storm, always there to discuss, help and try to solve problems as they came up.
Phillip and Masha Dundas
To sum up: David was amazing. Made the house purchase process much less stressful. If I ever buy a house again, I'd want David to help! And now the long version-why I think you'll benefit greatly from using David as your agent: From the start I felt that his agenda wasn't to "sell a house", it was to help me buy one. I was dreading the first house visit because I was expecting David to follow me around telling me how the house was perfect and that we should buy it immediately before we lose the opportunity. Not at all. David offered very neutral and helpful opinions, pointing out both the good and the bad (e.g. note that these are older windows, you may want to change them. Or, note that this is an older electrical wiring system, that's not very good. Or, this House has all new appliances, You won't need to worry about those for several years. Or. here's some options for what you can do with this space. Etc.). helpful and not at all overbearing. I was looking forward to seeing new houses with David because I quickly began to expect insightful input from him. David figured out what we were looking for before we knew what we were looking for. And still, he wasn't pushy at all (even though he kind of knew that some of the houses we threw on the agenda will never be "it" for us). David was very helpful during negotiations with the seller. I truly felt that he was on our side and had our interest in mind. David offered very helpful insight and support during the process. David was always accessible and available. Responded quickly. Never rushed to get off the phone. David went away for a week on a planned vacation while we were looking for a house, but he made arrangements for his team to continue working with us. Not once through the process did I feel like i was left alone, even with David away. With that said, he probably should have canceled all his personal plans for me... that would have been reasonable... but I guess nobody's perfect, huh... :) David and Team, thanks for everything!
Dennis Zaslavsky
From understanding our wishlist of our new family home to taking us through the difficult negotiation stage, David and Lora do not miss a beat and are always ahead of the next step. They definitely set the bar for the industry. They are extremely knowledgeable and resourceful and I would highly recommend them to all my family and friends. During the process, they lined up all the third party vendors, lawyers, inspectors, etc and I felt like they were by my side every step of the way until the closing. It seems like they work 24-7, and they have the process down pat.
Anastasia Patczekowski
As first time home buyers AND coming from the other side of the country we didn't know where to start. When we began our home buying journey (yes, it was a journey) we started out using a popular site that eventually lead me to David. When I say eventually, I really mean right away because he called me within three minutes of inquiring about a property. My first thought: "Was this guy just waiting at his computer for a notification to pop up on his screen?". But no, as we learned not too further down the road, his response time was consistently stellar, he's not just bored at home waiting for notifications, haha, he is just that available to his clients. As time went on, and boy did it go on--we saw about 50 houses, David took us to the majority of them (some even 20 minutes away from Ridgewood). David was beyond knowledgeable about the market, the area, knew whether we had a shot or not, and would flat out tell us "NO" when we were headed down a rabbit hole aka a bad idea. As anyone could probably guess by now, we befriended David and his wife throughout this experience, but it wasn't always unicorns and rainbows. This was an extremely emotional process that even lead me to raise my voice and get sassy with him at one point. David handled my "stress" like a gentleman and with ease. Bottom line, David was 100% in our corner and wholeheartedly wanted to find the home meant for us. Even after closing, he checked in over the phone every few days for about 2 weeks just to make sure we were doing well. All humor aside, I would recommend David to any of our closest friends in a heartbeat. My advice to you if you are in the market for purchasing (or selling) a home would be to look no further for an agent. If you want an agent who: -is experienced -is dedicated (even when your car battery dies and you need a charge) -is a straight shooter -has impeccable taste (nearly as good as mine) -is 100% available -values you as a client -has great connections (even babysitters) -works with an exceptional attorney -is fun to be around choose David Gubb
Rolf E
David did a great job finding us a house, getting us through the negotiations and buying process, and was always available when we needed him. His Ridgewood network and knowledge are deep and he makes the buying process seamless. He's a great agent and we would highly recommend him
Anonymou
My husband and I started the research for our home 2yrs before we purchased working with a few other agents all of who seemed to not fully grasp what we needed. Then we met David. His knowledge of the Ridgewood market is unmatched. He was patient as I requested to see every house and then some. David offered great insight into concerns for each property and the potential each house had. When it came to placing our offer, guiding us through a bidding war and all the other things to get us to the closing table David was tenacious. Working with David means you have a true ally.
Ed Hannon
David is a truly dedicated professional with expert knowledge of the real estate sales process and the local market environment. He helped us to negotiate every stage of the process from staging our house to determining the proper offering price and negotiating with our buyer. My family had several offers the first week we came on the market for well over the asking price and were supported by David's advice/guidance every step of the way.
Junichi Zenimoto
David Gubb is a hands-on realtor who thinks outside the box to get the job done right. He is very responsive and has his clients' best interests in mind throughout the process. His advice during key points in time during a transaction is a valued asset. David is always willing to go the extra mile and his tireless and relentless effort is truly appreciated.
Anonymou
When we met Dave, we knew we had found someone who would provide the time and effort we needed to find a home. His passion for real estate and his job were evident right from day one and continued over the course of five months. Dave worked with us every step of the way, helping us to gain an understanding of the community in addition to finding the perfect home. Dave committed much of his time and took us to countless houses to make sure we were satisfied. Additionally, Dave knows the market and knows houses. He is very good at looking at a space and seeing its potential. As first time buyers, we could not have asked for a more professional, dedicated individual to help us in our search to find our home.
Olga Dunaeva
David's excellent understanding of the market, its pricing dynamics, and what it takes to win the right property made the difference for us. He was phenomenal in our 6-month quest to find a new home in the Ridgewood / Glen Rock area. His commitment to understand what we were looking for and find it for us was very much appreciated. Very happy with his work.
Anonymous
David has an encyclopedic knowledge of Ridgewood and its real estate market. Driving through the neighborhoods with him is an enlightening experience, as he can recite from memory the most recent sale date and price for most houses that you pass. David showed amazing patience, care, and attention to us throughout our home buying process. He listened to what we wanted, and when we found it he helped us to move very quickly to make the purchase. David really went the extra mile to make sure we got what we needed. I would recommend him to anyone.
Anonymous
Although not first time home buyers, we were new to the area and had no experience purchasing a single family home. I could go on about what a great decision it was to work with David... here are just a few of the reasons why he is simply the BEST! Advisor/ truly represents the buyer: Contrary to our experiences with other brokers over the years, David was not pushy or sales-y at all. On our first call, David mapped out a plan to educate us on the market over several months. Again, not once pushing us to even consider making an offer. This process was so incredibly helpful. We didn't feel pressured to buy a house we didn't love and David walked through each house meticulously identifying strengths weaknesses, preparing us to have confidence when we found "the" house. Professional: David takes his job seriously and is always available (8am or 11pm, weekends, even holidays - we submitted our offer at 5pm on Easter Sunday!) Expert: David is a Ridgewood native! He grew up in the town and school system and knows the area inside and out. Patient: David was incredibly flexible over the year as our "must have" list changed and our price point changed (multiple times!). He never questioned our interest in seeing homes above or below our original target price point and in the end it helped us have even more confidence in our decision when we finally found our home. Importantly, David never pressured or suggested we look at a home outside of what we were comfortable with financially. Experienced/strategic: As mentioned, we started our house search over a year ago and faced challenges finding the perfect home and standing out in an incredibly competitive real estate market. David was by our side every step of the way - writing personal letters to the sellers about us and giving us advice on how to approach a bidding war. David helped us avoid overpaying on several homes where we encountered multiple bids. This also meant walking away on numerous occasions and David supported and sometimes advised us to do so. He always has his clients' interest in mind. Working with David was our best decision when we started our house search!!
Cara Flax
David made us feel comfortable like he was an old friend when he help us with our search as first time home buyers. We are grateful to have found him! We had ideas for our dream home, which included walking distance to a town center as well as close proximity to the train to NYC...all of course within our budget. He was knowledgeable, responsive, and humorous in the light of the ups and downs of the home search. We loved working with David, and would highly recommend him to anyone that was looking for a home!
Inphinit Family
David was introduced to us by a colleague who used him as their own realtor to purchase their Ridgewood home last year. Being a first time home buyer, we tirelessly scoured Northern NJ for a whole year to find a town that fit our lifestyle. We needed an easy commute to NYC for work and walking distance to the town center and elementary schools. Within 4 weeks of working with David, he found us the perfect balance of both location and house in Glen Rock. He made sure he understood what we needed as a family, and he shared his vast knowledge of how each town in Bergen differ from each other. We loved working with David that we call him our one-stop-shop real estate agent. It made our overall experience as a first time home buyer an easy one. We also appreciated how fast he was in responding to our emails/texts, and how persistent he was to make sure every single aspect of our purchase were taken care of. We highly recommend him to anyone who is looking to purchase a house in Bergen.
Privacy Requested
We were in need of a new realtor, after recent disappointment with our long term rep. What I noted with David was his positive nature, humor, eye contact and intent. While I interviewed three possible reps, David consistently sent inquiries and did not let my delay in selecting a rep impact his eagerness. (I took almost three weeks to confirm) He wanted the work and would show up to get it done. He was always responsive. Provided great feedback and suggestions. He even wanted to negotiate more for the rental, which I said was not in integrity for us as landlords and he respected this push back. Thank you David!
L Hum
When we met David at an Open House, it was apparent from the beginning that he was different from realtors we had worked with in the past. He is extremely responsive and really works to understand exactly what you are looking for in a home. He makes you feel as if you are his only client. We conducted most of our house hunt from overseas, so this also meant he showed us properties via FaceTime and generally went above and beyond to take care of things we weren't able to from a distance. Additionally, once you find the right property, he is relentless in negotiating. We recommend him completely without hesitation.
Kim Session
Working with David was an absolute pleasure. We had been looking at homes for about a two year period and David showed tremendous patience through the entire process. As we formulated our wish list, David listened intently and adapted to our changing priorities. He is knowledgeable about homes and we really felt that he always had our best interests in mind. We would recommend any home buyer contact David and would definitely work with him again.
V. Tomaselli
We were lucky to find David. He took the time to understand what we were looking for and educated us on the market. He was extremely honest in our search process, and when combined with his deep understanding of local market, it became easy to trust his opinion. Once we found our home, the support he provided and the speed at which he drove the process was above and beyond. For anyone looking in this area, I would highly recommend you work with David.
Alyssa Lane
We absolutely loved working with David. He is exactly what you would want in an agent - extremely knowledgeable about the area and will fight for you during the negotiation process. He made himself available on a moment's notice, took us to every listing we were interested in, and to a few unexpected ones. We found our dream house in a matter of weeks and told him to "get us this house". He came through every step of the way despite some competition. Since we were also working on a tight timeline in selling our previous home, he fought for us for getting in on the date we needed (and not be homeless for the holidays!). We wouldn't dream of using anyone else in the future.
D. Ferris
David was truly ahhhhhmazing to work with! Because my husband and I are not from the area, it was very refreshing to have someone like David, who is honest and extremely knowledgeable about the area and the industry, show us around. David was very detailed and active in our entire house hunting process. He didn't sugarcoat a thing, was very thorough and was personable and genuine. In fact, it only took spending ONE day with David to find our dream home. He was there for us in every single step of the process and was an asset in making our dream come true. I highly recommend working with David Gubb. He has strong business ethic, he is clearly very passionate about his job, and puts his clients first.
Sema Family
David was extremely helpful throughout the home buying process. He is very knowledgeable about the area and process. We felt comfortable relying on his advice and felt he was always available to answer questions. He also provided great references for post purchase home improvements.
Jersey Strong And Proud
David was very responsive to our initial needs and was able to get our apartment listed quickly, which included professional photographs. Once listed, the apt was shown for a few days and provided us with a potential renter. With David's guidance, the terms of the lease were negotiated and agreed to in a short time. We have owned this rental property for four years, and rented each apartment a few times each.....but have never had such an easy and stress-free process. I am hoping our rentals stay rented full time, but if they don't we plan to use David Gubb again. Thanks for everything David.
Anonymous
Through our entire home-buying experience, my wife and I came to trust David and his judgment and advice unquestionably. I can't recommend David highly enough. With each property we viewed where my wife and I expressed interest, David's first response was always, "Okay, here is what I think the negatives are." And he would proceed to explain what we needed to think about to balance our interests. At one property, for which we expressed initial keen interest but was smaller than we would have liked, my wife and I thought, "well we could add an addition on to the kitchen." And David responded with, "the problem is if you only add on to the kitchen but leave the top bedrooms as small as they are, you won't get your money back on the addition." And so we walked away from that property and, in retrospect, we were so glad we did. David could have been looking to just hustle us through a transaction and been over and done with us, but at every turn David put our interests first. His actions were really quite remarkable and impressed my wife and I through the whole process. And when we finally did, after several months, find a property we decided to bid on, rather than telling us, "I think you should put in an offer at the list price as this property will sell quickly", he gave us excellent advice on where to put our offer price in at, even though he knew the transaction might fall through as a result. And in the ensuing days, he negotiated deftly with the seller and we came to an agreeable price and we closed on the home. And so by his actions, David saved us literally tens of thousands of dollars and got us into a home we now love. If only I could give David ten stars on being trustworthy, working on behalf of his clients' interests, and being a consummate professional!
Alla Rozenberg
We came to David after a prior deal failed with another agent. At the time, I didn't even realize that the management of a transaction from contract to close is where your agent really matters. David's hands-on tracking of progress and great recommendations for the pros needed resulted in a completely different experience. Of course, David was also very reliable with scheduling visits, patiently taking us to multiple houses (including the day after his bachelor party) and listening to us discuss why none of them are good enough. He was also good at telling me why some of the houses I wanted to look at would be a waste of time, based on our criteria. But most importantly David's strength came through when it was time to buy. The negotiation, the people he recommends (lawyer, inspector, mortgage broker, etc..), who work with him on a regular basis and who will make sure they treat his client well are the most important things in a real estate transaction and David seems to know everyone who is involved and have a strong relationship with them. And when, inevitably, issues do arise, one text and David would magically "take care of it".
JP Teichmann
As a lifelong resident, David Gubb has a wealth of knowledge about Ridgewood. From insight on specific locations to a network of service providers, to good restaurant recommendations, he knows and loves the area. He is patient and is understanding of the decisions you face as a homebuyer. He quickly tunes in to what your likes, needs, and desires are, and points you to the right homes. David doesn't just show you a house, he offers ideas for improvement and paints a picture of the possible finished product. David is honest with any concerns he has about the location, layout and value. When we had an accepted offer, he didn't walk away and move on to the next sale. He gave us constant (solicited) advice and attention during the renovation process. We highly recommend David to guide you through the home buying (or selling) process and know that he will lead you to the home of your dreams, just like he did for us.
Dariov
One thing I can say about David is he is extremely patient. We were on and off looking for a home for approx 2 years and during that time David was not only extremely knowledgeable but understanding and extremely helpful throughout the whole process. David had many great suggestions and ideas during this tough real estate market. I was also very impressed in how skillful he is in negotiating. We finally landed a home that we loved and all I can say is THANK YOU DAVID!!
Ann Kim
I'm convinced David knows every house on every street in Glen Rock and Ridgewood in addition to knowing every real estate agent in town. He's an incredible agent and a true advocate for his clients; he'd rather lose a sale if the house is not a right fit for your needs. He's incredibly patient and always gets back to you timely. If you need a buyer agent, use David.
Paul K
Unfortunately, I've become jaded over the years and always prepare myself for the worse. However, David was a breath of fresh hair. From beginning to end he handled all aspects of our transaction with a warm, caring attitude. It was so refreshing to have a professional deliver exactly what he promised. I highly doubt you will find a Realtor who will take time out of his day, when time is money, to handhold us through the transaction. Think about this for a second. As our real estate transaction has concluded I will honestly miss working with him. When is the last time you heard someone say that?
Paul K
Unfortunately, I've become jaded over the years and always prepare myself for the worse. However, David was a breath of fresh hair. From beginning to end he handled all aspects of our transaction with a warm, caring attitude. It was so refreshing to have a professional deliver exactly what he promised. I highly doubt you will find a Realtor who will take time out of his day, when time is money, to handhold us through the transaction. Think about this for a second. As our real estate transaction has concluded I will honestly miss working with him. When is the last time you heard someone say that?
Karin Lehr
David Gubb is an absolute GEM! I don't think you could possibly find a warmer, more caring, competent, available, responsive realtor ANYWHERE! David listens to what you want...really LISTENS, and then does everything within his power to help you find it. He's extremely diligent and hard-working and makes himself available 24/7. He's assertive without ever being pushy. David is very honest and will steer you away from a property that is not right for you, citing the reasons he thinks it won't work well; he is never one to look for that "quick sale" at a client's expense. David knows the area very well, having grown up in Ridgewood, and I can't think of a more reliable, trustworthy guide in the important process of looking for a home. In addition, he's a joy to work with! You will feel like you are spending time with a close friend. He always has your best interests at heart, and will go out of his way to make the search fun, interesting, and productive. In sum, you absolutely wouldn't be able to find a better person to work with! FIVE STARS ALL THE WAY for David Gubb!!!! We absolutely ADORE him!!!
Anonymous
It's hard to find an agent you can truly trust and rely on but David is one of the few. He was extremely knowledgeable about the area, I nicknamed him "the mayor of Ridgewood". He listened to all our concerns and questions. I loved how approachable and easy it was to talk to David. He was very quick with responses, working day/night. David became a friend. We found the perfect home thanks to David. He was our trusted advisor.
Joe Gerbasi
It was almost as if a trusted friend was guiding me through the difficult process of securing residency in a new town. His easy demeanor and knowledge of the real estate market and the community at large was helpful and very much appreciated. This has been a difficult time for our family and David helped to make it a lot easier. We will be forever grateful for his kindness and expertise.
Aria Neross
In the cusp of giving birth, David had made our home purchase stress free. He accommodated all our worries, listened to our questions, and gave us sound advice that was beneficial to us especially being first-time home buyers. Not only do we find David to be very knowledgeable, but we also loved how approachable he is. Inquiries were always, always promptly replied. David Gubb showed his professionalism, his competency, and undying patience during the whole process. We simply cannot say enough praises. Because of him, we are living in our forever home.
Anonymous
David is an incredible realtor, he brings not only professionalism and knowledge but compassion and understanding of how a move can affect an entire family. He approaches the process in a holistic view; business partner, friend and sometimes therapist, as we all know buying a home can be very stressful! His tireless effort is appreciated and I look forward to working with him again in the future. We would highly recommend David and The Gubb Team to anyone searching for a realtor. They were the best!
Micheal Sherman
I have so many positive things to say about David Gubb it requires many paragraphs. However, if you want the short version, here it is: stop your realtor search and work with David Gubb. You will not find a more talented, responsive, and all around amazing person to guide you through buying a home in this area. When my wife and I first contacted David, we were just beginning the process of looking at homes. We were first-time homebuyers and completely ignorant to every part of the process. It was by pure chance that David was the realtor for one of the homes we wanted to look at. When we first sent an inquiry email, we were shocked at how quickly David got back to us. From the first call, David was amazing. He asked us a little about what we were looking for, but mostly just got to know us as people. He immediately made us feel comfortable. We met with David and he walked us through the entire process of home buying even though we told him we didn't think we were ready. He was adamant that whether we ended up buying soon or not, whether we worked with him or not, that getting some education about the process and steps was imperative. David patiently and carefully explained to us every part of the process detailing the "do's and don'ts" of buying a home – what to expect and what not to expect. It was truly a personalized home-buying fundamentals class for which I probably would have paid money to attend. David did it because he truly believes in educating people on this process and showing them what customer service really means. And most importantly, we did all of this while sharing laughs, life stories and just getting to know each other as friends. At our request, we asked David to start sending us some properties that might fit our budget and needs. This is where communication becomes so important and David is one of the best communicators I have dealt with in any business. Whether my wife or I emailed, called or texted him a question, if he didn't answer immediately, we heard back from him in less than 30 minutes. Even if it was just to say he was with another client, but received our message and would get back to us. I can honestly say, I have never such consistent communication from anyone so quickly in any industry. And the answers he would provide were not simple yes or no. He would provide in depth, detailed answers, even when it required getting information from others. David also excels at being direct without being pushy. He will not hesitate to tell you to move on from a property at any point in the process if he thinks it is not the best deal for you. Yet, while he is able to be direct, he was never pushy. He always made us feel comfortable that the final call was ours and he was there to do whatever was necessary to make something happen if we wanted. David also has a tremendous network of professionals to make this process so much easier. Due to his industry contacts, we were able to get an unbelievable mortgage rate that was infinitely better than the rate we were offered from the bank we've been doing business with for decades. When we finally ended up making an offer on a house, he helped us find a real estate attorney, people to do inspections, and even do work on the house once we bought it. All of these people came at David's recommendation, did phenomenal work, and did it cheaper than any person I looked for on my own. Through all this, David kept us laughing and did all the heavy lifting of making calls, sending emails and coordinating the entire process. To this day, I'm not sure how David has the time to give all his clients this type of service – but I know he does as I've had the pleasure of speaking to some of his other clients. I can keep writing, but I think at this point my review is clear. David is the rarest of people to find: astoundingly proficient in his job, an exceptional communicator and an amazing person. He will find you the house you want at the price you can afford and he'll keep you smiling and laughing all the way through. Stop your search and choose David Gubb. You will thank me later. If you have any additional questions about working with David, do not hesitate to contact me. I will be happy to talk to anyone who is interested in working with David. It's the least I can do for him. David, thank you again for finding us our dream home and not only becoming our life-long realtor but a life-long friend, as well.
Anonymous
Had to share my experience with David Gubb, in a few words "Top Real Estate Agent"! From the first minute my husband and I met David we knew we had the right agent to help us find our perfect home. Local knowledge, professional, not pushy and extremely patient with the 101 questions we had. When we finally landed the house we wanted to put a bid on, David was right there through the entire process all the way through closing and was available 24x7 for any issue, question or anything at all. Client focus, professionalism and a great personality all in one outstanding agent. We were blessed to have met David, he helped us find our perfect home and I look forward to keeping in touch with him over the years since he lives locally in Ridgewood. 1st class guy and a fantastic experience throughout.
Hannah Cha
I chose David and The Gubb Team after reading the reviews on how he handles the process of buying a home and the expertise that he and Chris Gubb have in the area. And I'm glad that I read those reviews and followed my instincts to use them. David and Chris are two of the most professional realtors in the business and really put forth all their efforts to make the customer happy. My husband and I buying and selling our third home have been through several realtors in the past 8 years and we can confidently say David and Chris Gubb they are the easiest to work with and will hear you and do their best to find what you are looking for and serve you respectfully. They work very diligently and honestly and you will not be disappointed giving them your business and trying to find your perfect home. We have find ours and we are very thankful. Good luck!
Rob Wunder
How do you choose an agent in a sea of thousands of options? If you are lucky enough to secure the services of David Gubb, you will forever know what a real rock star real estate agent is like. He knows the market - the houses that are coming on the market soon and the exclusives as well, he suggests architectural changes before you even ask, he knows and suggests all the vendors and truly ushers you patiently through a simultaneously emotional and sometimes financially rigorous transaction. David offers great design and re-design ideas and almost always suggests them before you think of it. Of course, he does - he grew up in real estate and knows every aspect from investment to construction to moving into your new home. David provides an unparalleled NYC-level luxury and professional buying experience - all of which costs the buyer nothing, so why would I ever choose a regular Buyer's agent when David Gubb's services are available? David is the new breed and real estate in Ridgewood will thankfully never be the same again.
Sarah Burton
After our son was born, my husband and I decided to leave the city and settle in Ridgewood. We had several items on our wish list—proximity to my family, walking distance to downtown Ridgewood and the schools, amongst others—which made our search a bit challenging. At the time, I didn't even realize that this is where the real estate agent you work with really matters. As first-time home buyers, we appreciated David's proactive approach—screening properties on price, condition, location, renovation potential, and resale value—as well as his calm, patient demeanor. David was very professional throughout the entire process of our purchase and was always available to answer any questions we had even after the transaction had closed. Now we remain good friends. I highly recommend David's services!
Anonymous
If you're looking for the best realtor in Ridgewood you can stop now because you found him! My husband and I had the pleasure of working with David to purchase our first home and we couldn't have been happier with him. David goes above and beyond to watch out for his clients' best interests and worked tirelessly to find us our perfect home. I'll detail our story below, but you can stop reading now if all you need to know is that he's the best and will go above and beyond for you. We first met with David after unsuccessfully working with another realtor for 6+ months. We connected with David right away and learned more in our first 2 hours with him than we had in over 6 months with our old realtor! We eventually decided we wanted new construction, which was difficult with our budget. When we found a home being built by a developer, David worked diligently to set up meetings and research the opportunity. Thanks to David's hard work we ultimately learned that this house lacked the quality we were looking for, however along this process, we became interested in the concept of a "fixer upper." Had it not been for David's knowledge about renovation, connection to a highly qualified and trustworthy builder, "can do" attitude, and overall support we would have never felt able to tackle such a project. David went above and beyond at every step: he skillfully negotiated us an amazing price, helped us communicate and problem solve with lenders, and was in constant communication with our inspector, attorney, lender, builder, architect, and of course us - for anything we needed. David's incredible communication skills alone set him apart, but there's so much more that makes him so outstanding. We always felt like David's #1 priority. He's extremely knowledgeable not just about the Ridgewood market, but also about renovation and town building code. He's creative and always ready to problem solve. So much of the home buying processing is about working with the right people and building your team - there is no way we would be beginning construction on our home now had it not been for building this team around David. We feel so fortunate to have found David and absolutely give him our highest recommendation. As an aside: During our process, we also had the pleasure of working with Chris Gubb a bit regarding our renovation plans and were so happy to have her as part of our team as well.
MMC Consulting
I can't say enough good things about David: he spent a ton of time with my wife and I, answered all our questions thoroughly, kept us updated regularly, took time from his weekends to show us properties, and took care of us throughout the whole process. Dave was extremely patient as I had to review and ask questions about EVERY document. He is a fantastic realtor and a reliable guide through the home-buying process. I can recommend David to anyone looking for a top-notch realtor.
Laura L
Always attentive and willing to accommodate our requests whenever we asked, Dave was a great agent. He was responsive, dependable and very knowledgeable throughout the buying process and we really appreciated all of his input and help.
Cottage
My husband and I were first-time home buyers and David was extremely helpful throughout our entire process. He provided helpful tips in a multiple offer situation which we ultimately won. He was always extremely quick to reply whenever we needed something. David was extraordinary at communicating, acting as a liaison between multiple parties as we navigated the home buying process with sellers using a relocation company. He helped us to feel secure that we could get through any bumps in the home buying process. We would highly recommend David as a real estate agent.