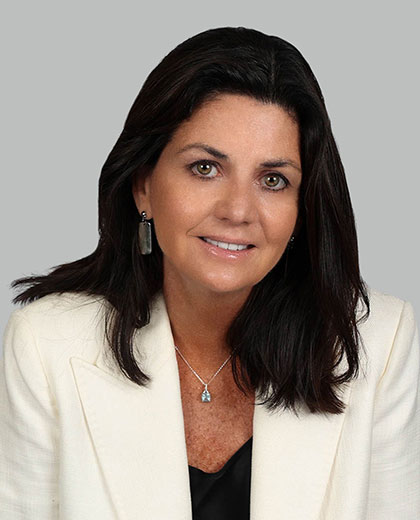 Realtor
Carol brings over 15 years of real estate expertise to your search for the perfect home. Carol's deep market knowledge guides her Buyers to target those homes best suited for their needs, tastes, and budget. She understands that the buying process is different for everyone and adjusts to meet and exceed each clients' expectations. Clients marvel at her professional ease when navigating today's challenging market. Sellers appreciate Carol's savvy expertise in achieving top results and a smooth transaction as their loyal and honest advocate. With her sharp and detail-oriented negotiation skills, she prioritizes their concerns as she protects their best interests.
Janet Yoo
I cannot say enough great things about Carol. She helped my husband and I in the successful purchase of our dream home in the midst of a crazy housing market. The deal would not have happened without Carol. Her responsiveness from Day 1, attention to detail, strong network and expert knowledge of the locale and buying process helped us to seal the deal. More importantly though, we were very appreciative of Carol's kindness, patience, integrity and conscientiousness throughout the entire process. As first time homebuyers, we were nervous and had many questions - but Carol took the time to get to know us and answer every question. We never felt rushed, pushed or dismissed - Carol made us feel heard and respected every step of the way. Thank you Carol!!!
Privacy requested
Carol is the absolute best. She has exceptional local market knowledge and is a pleasure to work with. She goes above and beyond to research listings and source opportunities, and is extremely proactive and an all round great person to have in your corner. We trust Carol fully and she was able to find us our dream home in Ridgewood, NJ! Our property was a new build in a very competitive market and had several unique elements - Carol guided us through the process masterfully over many months and thanks to her we will be raising our family in an incredible new home. We cannot recommend Carol more highly!
Cavan Sieczkowski
Five stars is not enough for how amazing Carol is. We connected with Carol after reaching out about a house via an app and she was absolutely the best agent we could have hoped for! Carol helped find us our dream home in a super competitive market, and we could not be more thankful. She is diligent, responsive, honest, thorough and caring — truly the perfect person to help guide through a first home purchase/sale or fifteenth.
Emeka Odofile
Carol played such a big part in our house search and getting us in the right place in Ridgewood. We so appreciated and valued Carol being our real estate lead. She was a pleasure to work with, extremely knowledgeable, has great relationships, highly responsive/resourceful, committed, efficient, and her instincts are spot on! She went above and beyond to put us in a position for maximum success. There is no doubt in my mind having Carol by our side is what got us this house!
Amy Pierre
Selling your home and buying a new home simultaneously is incredibly stressful, particularly during a pandemic. Carol and The Gubb Team were seamless in every step of the process - from staging and listing and selling our home in a matter of days as well as helping us find the perfect home for us. Chris did such a beautiful job staging our home and Carol was an absolute DREAM to work with - incredibly professional, responsive, a true listener and predictor in what you and your family need for a new home. Carol and the entire Gubb team made this process very easy for us and I could not have been more fortunate. Thank you so much to everyone at the Gubb team you are truly the best!
Tibalee Family
You need an agent like Carol if you're serious about buying/selling a home. We took a while to find a home, mostly because we had a set criteria and because we're picky people. Carol stayed with us the entire time, and reached out whenever there was a house that she thought we would like. We finally found a beautiful home and we're able to get an accepted offer in this crazy market, a lot of it bc of the skills and strategies that Carol brings to the table. Highly recommend her and will absolutely use Carol again for any future real estate needs.
Y. Con
Carol is very responsive and never left a call unanswered or a message unresponded. She is very good at communicating and remembers every preference we have on houses. She took us to amazing houses that checked all our boxes on every trip. She monitored the market and notified us about houses that were not yet public on websites (and again the houses met all our preferences) and arranged trips in very short turnaround times. With her help, we found our perfect fit quickly in this very competitive market. We are first time home buyers and she walked us through all processes and helped us avoid all caveats. So glad that we worked with such an
Chanik Park
Carol helped me buy my very first home. The real estate market here in NJ was kind of nuts this year with the pandemic and everything, but Carol held my hand through the whole process as a first time home buyer and made sure that I would end up with a house I loved. She answered all of my questions and always replied to my texts and calls promptly.
Conniff Family
Carol patiently worked with us to find the right home as we downsized. She knows the area very well and truly cared about the next home we were buying. We looked for several months and never felt that Carol was just trying to get the deal done. She quickly analyzed the pros and cons of each home and helped us to see where there was potential value. Carol's expertise was a huge benefit in this quick moving real estate market.
LaShun Mayweather
Carol is simply the BEST! She never stopped until she found a home that was within my budget and was there every step of the way in making my dreams come true as a first time home buyer.
Dada Family
Carol is the real deal and a professional in every regard. I am truly grateful for her keen understanding of our time sensitive situation while providing us with fantastic options. I was connected with Carol without referral when I was looking on a website, saw a listing, called the number and voila! It proved to be serendipitous. Carol did not hesitate for a single moment during our initial phone call. Most agents up until Carol would be wary and seemingly skeptical of my intentions, assuming I was not serious or realistic about my need for immediate housing. I was looking to relocate very quickly in order to enroll my son in high school for the fall and for my work commute. With barely t minus one month and a diminished rental market due to the covid 19 flight from the City, Carol wasted no time in tracking down every available high quality rental for my family. She worked with such fierce tenacity and the ferver that only a working mother can fully grasp. Carol was able to secure for us a rental so beautiful I pray she will also negotiate our buying of the property! I highly recommend if you are looking to relocate to Ridgewood or Bergen County.
Anonymous
Even under the best of circumstances, buying a home isn't easy, but Carol made everything painless and streamlined. She held my hand through the whole process as a first time home buyer and made sure that I would end up with a house I loved in a challenging real estate market here in NJ this year with the pandemic. She answered all of my questions and always replied to my texts and calls promptly. Carol even helped me get some paperwork in faster this one time, in order to meet a deadline, when my mortgage lender was being slow, unresponsive and annoying. The details aren't important, but Carol basically turned an annoying, stressful situation into a positive one and it was this moment more than any other that I felt like she was really fighting for me and had my back. She just went above and beyond and I'm grateful to her for it.
Dan Park
I found Carol to be a kind, forthright, honest, knowledgeable and professional in assisting myself and my family in locating a proper home in Ridgewood, NJ. She was patient and understanding in our needs and what we were looking for and fulfilled her duties to perfection. I highly recommend anyone looking into Ridgewood to contact Carol. Carol is definitely someone I would describe as professional in the way she does her work, and she's also a nice person too! If you're looking for an agent, definitely give her a call.
B Waters
Carol Thomas is a detail-oriented, experienced and dedicated realtor. She helped me coordinate the sale of my family home in Woodcliff Lake after I moved my father into assisted living. Long distance sales can be challenging, and Carol handled it all with perseverance and intelligence. Having lived in the area most of her life, her knowledge of the marketplace is deep, and that resulted in a well-priced and positioned listing right from the beginning. Her skilled handling of the process made my life much easier during a difficult time. I recommend her highly.
Prerna Arora
Carol is simply the best. She is forever patient and immensely knowledgeable. Carol worked so hard for us and we trusted her completely. In the end, we couldn't be happier with our home and her as our agent. I 100% recommend Carol. Once Carol found our home, Chris helped us sell our home. Everyone on the team was patient, caring and so good at their job. We are grateful for The Gubb Team and I couldn't recommend her more highly.
Mill Yakubov
My husband and I never realized what a life-changing experience it can be when you meet the right real estate agent! Carol was the fantastic treasure discovered among other real-estate agents. Her instincts and suggestions were incredibly helpful to us as we were contemplating "selling/renting/buying/moving" (yes, all of it, since we had two properties). We felt that she really listened to us, understood our unique situation and needs; she made a pros and cons process much easier for us and we end up making the best decision for our family. We are also happy with the outcome! The preparation for resale and the whole process was surprisingly thorough, detailed, professional and with no interruptions and worries on our part. We were notified of all the steps, but she took care of everything else. She really knows her stuff and she is a pleasure to work with! Carol's responsiveness, professional insights, market knowledge combined with genially caring and lovely personality, make her one to stand out and one to keep for life! We are happy we met her and very satisfied with the result of our partnership.
E Dowling
Carol's knowledge of the Ridgewood real estate market is incredibly extensive. As a native of the town, she knows each neighborhood and can help a client assess the schools, commute and vibe of the location. Carol is enthusiastic and always responsive. During the pandemic, Carol found a home for me to rent in a very tight market. I cannot tell you how much I appreciate her persistence.
Anonymous
Carol Thomas was instrumental in making my condo sale a very smooth and easy process. She is professional, knowledgeable, conscientious, and a pleasure to work with. She provided informed guidance, frequent communication, and excellent follow up at every stage, from contract to closing. It is without hesitation that I give Carol Thomas my highest recommendation.
Julius Erwin Quito
We were first time home buyers leaving the big city and looking for that perfect home that fit our needs. Carol expertly guided us from start to finish. She also gave great advice on homes and showed it's pros and cons. Was also accommodating to our busy schedule during the COVID19 pandemic
Anonymous
It was time to downsize, but we hadn't looked at another home in 17 years. We didn't realize how much the market had changed. Carol's insight and experience helped us achieve timelessness over trendiness. And when we listed our family's home, Carol brought a buyer's eye to the table (and to the front porch, the kitchen, and the master bath.) With her expertise, we were able to separate facts from our emotional attachments to land an above-asking-price offer quickly.
Latin Social
Just when I thought customer service was dead....along came Carol. As long as I remain in the area I will only go to Carol for all my real estate needs. Was casually looking at properties at midnight over Labor Day weekend. The only non auto-response I got was from Carol. We spoke that night and by morning she had properties picked out. When we finally met in person, the first day out...I knew (and I told her) that we were going to buy a house with her. Super knowledgeable about the area. Listens to what you want and produces! The best! Our road wasn't the easiest with properties but Carol held her own all the way through!! Closed last month and we're in our new house. Still in touch with Carol for restaurant recos, etc. I'm laying it on thick, but it's all true!